RESPONDING TO HURRICANE HARVEY
Church World Service partners with local churches and church agencies in responding to natural disasters. This is more cost efficient, and allows for more flexibility in meeting both immediate and long-term needs.
Financial gifts are easily sent to Church World Service. Simply send your check to the ICCC, 21116 Washington Parkway, Frankfort IL 60423. Be sure to mark "CWS-Harvey" on the check; the full amount of your gift will be sent along to Church World Service immediately.
May God bless you in your sharing.
NEWS AND NOTES FROM THE INTERNATIONAL COUNCIL OF COMMUNITY CHURCHES
New and Returning Member Churches and Ministry Centers
Please join the joy and applause at this year's Annual Conference as we welcome new and returning congregations to the fellowship. Recent joins and returns include –
Apostles' Anglican Church, Chicago, IL
Fraternity Chretienne Oecumenique Saint Victor, La Seyne, France
Diocese of Rumney Marsh, Framingham, MA
God's Glory Covenant Ministry, Abidjan, Cote d' Ivoire (Ivory Coast)
New Harvest Christian Church, Birmingham, AL
Oceanview Christian Community Church, North Myrtle Beach, SC
Open Episcopal Church, Welling, UK
Progressive Catholic Church, Greenville, SC
Sophia's Well, Sutter Creek, CA
Temenos Catholic Worker, San Francisco, CA
Pentecost
Pentecost is coming. Please share photos and/or descriptions as your congregation celebrates the day. (iccc60423@sbcglobal.net.)
Opening the Circle
If you are in contact with a church or ministry center that has no existing wider church affiliation, please invite the pastoral leadership and laity to view the Council's website (www.ICCCNow.org.) To seek more information from the Council and/or a visit from the Council Minister, invite the congregation's leadership to contact Council House. Telephone (US numbers 815-464-5690 or 207-479-6499) or email (iccc60423@sbcglobal.net.) For a membership enrollment form see the "Membership" section of the Council's website.
Annual Conference Registration
It's not too late to register! See the Council's website (ICCCNow.org) to register for the 2017 Annual Conference, July 17-20, Crowne Plaza Hotel, Cherry Hill, NJ. This year's Bible study lecturer is the Rev. Dr. Tony Campolo! The hotel has imposed an absolute deadline for room reservations – June 20. Don't wait; register and make your room reservation now.
Annual Conference Business Items – Bylaw Amendments
Two items will require attention at this year's Annual Conference. Both will be sent by postal mail to member churches and ministry centers, and may be found on the Council website (www.ICCCNow.org.) Each active member church and ministry center may send to Annual Conference any number of delegates, but only two can be voting delegates. Of the voting delegates only one can be an ordained clergyperson. Be sure that your congregation has sent the names of its voting delegates to Council House. Click here to download the 2017 Voting Delegates form.
Endowment Committee. The proposed changes will keep the administration of the ICCC endowment in line with updated IRS regulations, and change the "pay-out" formula to provide more consistent income to the Council budget from the endowment. Click here to view the amendment.
Auxiliaries and the Board of Directors. Currently one director represents all auxiliaries. The proposed amendment gives a place on the board to each recognized auxiliary. Click here to view the amendment.
Summer Vacation Bible Schools
Will your congregation host a VBS this summer? Will the VBS be an inter-church, ecumenical effort? Please share photos for the Council website and for future publications; include descriptions of names, dates and places and send them to iccc60423@sbcglobal.net. Close-up photos of activities are more useful than posed group shots. Thanks!
"Invest" and IRA's
Join the growing number of saints who are investing in the community church movement by weekly or monthly automatic gifts via their credit cards. To arrange your regular investment serving justice, reconciliation and Christian unity, phone or email Council House (815-464-5690 or iccc60423@sbcglobal.net.) Also: if you are taking distributions from an IRA, ask your investment advisor about sending all or part of a distribution to the Council; there are significant tax advantages involved.
Regional and Area Gatherings
Do you know when and where the next nearby ICCC regional or area gathering will be? Ask your pastoral leader and/or your region's ICCC Trustee – or contact Council House by phone or email – (815-464-5690 or iccc60423@sbcglobal.net.)
Sites to See On Your Way to Annual Conference
There are a number of free or inexpensive attractions on the way to or from this year's Annual Conference in Cherry Hill, NJ. Here are a few that are 90 minutes or less by car from the conference venue. (An internet search will provide more details on each of these and many more).
The Liberty Bell. Though many historic sites around Philadelphia require an admission fee, you can see the Liberty Bell for free. But you're not allowed to ring the bell. Sorry about that.
African American Museum. Among the displays: "Audacious Freedom," concentrating on local Afro-American accomplishments in the first century following US independence.
Princeton University. You may wander the grounds on your own, or arrange for a free guided tour.
Johnson House Historical Site. Philadelphia's only intact and accessible stop on the Underground Railroad that led many escaped slaves to freedom.
Walt Whitman's tomb. If you're a fan of "Leaves of Grass" or his other works, this is the place. Also, the raven may have said "nevermore" but despite that you can visit the home of Edgar Allen Poe.
Marion Anderson's home is less spooky than either of the above as is Paul Robeson's residence.
Atlantic City. The historic boardwalk and the ocean views are still there and free, as are the shops that will sell you salt water taffy and other beach swag (not free.)
Ocean Grove. Historic one square mile camp meeting site holds Victorian architecture, a 5000 seat auditorium, boardwalk, and one of the less expensive beaches on the Jersey shore. (Every ocean beach we know of in NJ assesses an entry fee.)
United States Mint. You can see US coins being made. The self-guided tour is free. Before you ask – no, they don't give away samples.
Valley Forge National Historic Park. If you are interested in US history, this is a "must." Admission is free – which is not true of all national parks. See the next entry.
National Park Senior Pass. You must be age 62 or older to buy a lifetime pass that admits you to all sites administered by the US National Park Service without any further fee. The cost is $10 if you buy it in person or $20 on-line. If you qualify, buy it now because as of October 1 the price goes up dramatically.
Boards and Council Minister Announce A Covenant
In calling the Rev. Donald H. Ashmall to the position of Council Minister, the ICCC's Board of Directors, Board of Trustees and Ashmall have entered into a covenant to promote the health and growth of the ICCC and the community church movement.
The covenant calls for the Council Minister to organize his service in three areas in order of priority: pastoral, promotional and administrative. The Boards will support him in all three areas, with each board member pledging a minimum of ten hours per month to Council business over the next three months in visits and phone calls to churches, and long-range in arranging visits to non-member congregations and their leaders to introduce and interpret the community church movement.
The covenant includes an invitation to member churches to support one another and the movement through prayer and sharing talent and expertise. Recognizing that every member church will make its own decisions as led by the Holy Spirit, the Boards and the Council Minister are inviting churches and ministry centers to endorse the covenant and commit themselves anew to the fellowship.
The Council Minister and each board member who have signed the covenant also commit themselves to serve the movement and the Council through prayer and financial gifts as example to all. In the covenant they have declared:
"Together we recognize that the community church movement and its visible manifestation the International Council of Community churches, are at a crucial point. A change in servant-leadership within the Council, and a worldwide cultural situation that encourages separation rather than unity, are among the obvious challenges. Yet we recognize that the world needs the movement's witness of justice, reconciliation and Christian unity, perhaps now as never before. We know that we could allow the movement to falter. But we are assured of God's presence and mercy and in that faith we are determined to move forward; we will do our part in laboring for the movement's growth in spirit, influence and numbers."
The full text of the covenant has been send to churches and can be viewed here.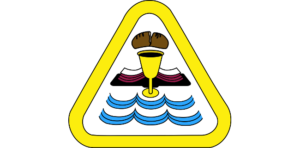 Churches Uniting in Christ, a gathering of 11 communions in a covenantal relationship, affirm and support the dignity of all people and to the care for the gift of the earth that God has entrusted to us. It is, for this reason, we join with the Standing Rock Sioux Tribe, and the dozens of tribes standing in support of their efforts to protect their sovereignty, water, culture, a way of life, and their sacred sites.

To view the entire statement, recently signed by Abraham Wright, ICCC Secretary and other ICCC officers, click here.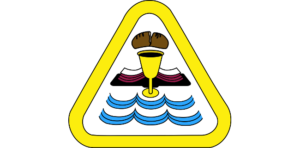 "I hope we can all reach out to member communions in Greenville, MS and offer our prayers, our resources and our buildings, if necessary." – Vince Gonzalez, CUIC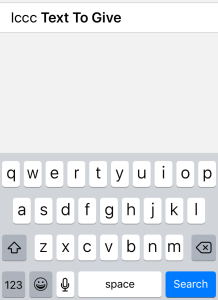 Give By Text
Do you pay for all your "things" online? Why not make your donations electronically as well?
We want our members to contribute when and how they want. The ICCC offers an electronic giving option… Give by Text, as a convenient alternative to checks or cash.
In less time than it takes to write a check, you can make weekly offerings or respond to special appeals by simply sending a text message from your smartphone. Sign up today and be liberated from your checkbook!
Simply send a text to 815-506-9017 with the amount you would like to contribute. Make sure to include the dollar sign before the amount. Example: $25. Within a few minutes, you'll be sent a text with a link to register. Click on the link and enter your cardholder name and credit or debit card information. Once your registration is complete, you will receive a text verification and a receipt via email.
Thank you for supporting our mission!


Direct Thrivent Choice Dollars®.
GIVE THANKS.
During this special time of year, we pause to reflect on all that we have to be thankful for. Family, friends, faith …
We are pleased to announce that the ICCC has recently been accepted into the Thrivent Choice program.
One way eligible Thrivent Financial members can show their thanks is by directing Choice Dollars to the ICCC. If you're a Thrivent member who has designated Choice Dollars
®, please take this opportunity to recommend where Thrivent distributes some of its charitable grant funds by directing them to the ICCC. Thrivent Choice grant funding will be used for Ecumenical & Interfaith Relations, and for our three missions: Agape, Creating Community, and Feeding the Hungry.
To learn more about Thrivent Choice, visit Thrivent.com/thriventchoice. Or call Thrivent at 800-847-4836 and say "Thrivent Choice" when prompted.