Under the ICCC Bylaws, the Board of Directors acts as the Nominating Committee for the Council. Terms of office begin at the close of Annual Conference. If you have suggestions for nominees or if you wish to be considered as a nominee for an office, please respond no later than
MAY 30, 2017
. Some offices are occupied by incumbents who are eligible for re-election. Nominations will be presented to the Annual Conference business sessions, at which additional nominations from the floor are in order.
Available Positions
Trustees: All Trustees serve a single term of five years.
Trustee for Eastern Zone, Region C (FL, GA, SC)
Officers:
President. The President serves for a term of one year, and may serve two consecutive terms (two years). The other two officers, Secretary and Treasurer, are both serving the first year of a 2-year term.
Board of Directors
All Vice Presidents are members of the Board of Directors. Each serves for a term of two years, with a maximum of three consecutive terms. All the Vice Presidents are currently serving the first year of a two-year term. There are no available Vice President positions on the ICCC Board of Directors up for election at this time.
Endowment Fund Trustees
Endowment Fund Trustees serve for a term of three years, with a maximum of two terms (six years total). There are
three Endowment Fund Trustee positions are to be filled this year. Two are for 3-year terms to replace incumbents who have served full terms. One position, currently filled by an appointee, is to complete the final two years of a 3-year term due to the passing of the initial incumbent, Rev. Dr. Bill Grossman.
Action Requested:
Please attach a brief profile of each person recommended and the position(s) indicated. Include information detailing activities in Church/Center, Community and the ICCC. Thank you.
Mail to: Bob Harris, Nominating Committee Chair
International Council of Community Churches
21116 Washington Parkway
Frankfort, IL 60423-3112
Or email to: BobUS1963@gmail.com
Boards and Council Minister Announce A Covenant
In calling the Rev. Donald H. Ashmall to the position of Council Minister, the ICCC's Board of Directors, Board of Trustees and Ashmall have entered into a covenant to promote the health and growth of the ICCC and the community church movement.
The covenant calls for the Council Minister to organize his service in three areas in order of priority: pastoral, promotional and administrative. The Boards will support him in all three areas, with each board member pledging a minimum of ten hours per month to Council business over the next three months in visits and phone calls to churches, and long-range in arranging visits to non-member congregations and their leaders to introduce and interpret the community church movement.
The covenant includes an invitation to member churches to support one another and the movement through prayer and sharing talent and expertise. Recognizing that every member church will make its own decisions as led by the Holy Spirit, the Boards and the Council Minister are inviting churches and ministry centers to endorse the covenant and commit themselves anew to the fellowship.
The Council Minister and each board member who have signed the covenant also commit themselves to serve the movement and the Council through prayer and financial gifts as example to all. In the covenant they have declared:
"Together we recognize that the community church movement and its visible manifestation the International Council of Community churches, are at a crucial point. A change in servant-leadership within the Council, and a worldwide cultural situation that encourages separation rather than unity, are among the obvious challenges. Yet we recognize that the world needs the movement's witness of justice, reconciliation and Christian unity, perhaps now as never before. We know that we could allow the movement to falter. But we are assured of God's presence and mercy and in that faith we are determined to move forward; we will do our part in laboring for the movement's growth in spirit, influence and numbers."
The full text of the covenant has been send to churches and can be viewed here.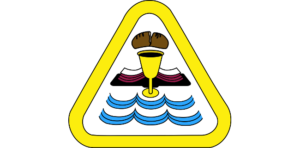 Churches Uniting in Christ, a gathering of 11 communions in a covenantal relationship, affirm and support the dignity of all people and to the care for the gift of the earth that God has entrusted to us. It is, for this reason, we join with the Standing Rock Sioux Tribe, and the dozens of tribes standing in support of their efforts to protect their sovereignty, water, culture, a way of life, and their sacred sites.

To view the entire statement, recently signed by Abraham Wright, ICCC Secretary and other ICCC officers, click here.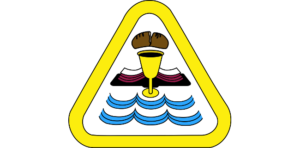 "I hope we can all reach out to member communions in Greenville, MS and offer our prayers, our resources and our buildings, if necessary." – Vince Gonzalez, CUIC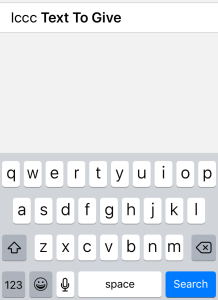 Give By Text
Do you pay for all your "things" online? Why not make your donations electronically as well?
We want our members to contribute when and how they want. The ICCC offers an electronic giving option… Give by Text, as a convenient alternative to checks or cash.
In less time than it takes to write a check, you can make weekly offerings or respond to special appeals by simply sending a text message from your smartphone. Sign up today and be liberated from your checkbook!
Simply send a text to 815-506-9017 with the amount you would like to contribute. Make sure to include the dollar sign before the amount. Example: $25. Within a few minutes, you'll be sent a text with a link to register. Click on the link and enter your cardholder name and credit or debit card information. Once your registration is complete, you will receive a text verification and a receipt via email.
Thank you for supporting our mission!


Direct Thrivent Choice Dollars®.
GIVE THANKS.
During this special time of year, we pause to reflect on all that we have to be thankful for. Family, friends, faith …
We are pleased to announce that the ICCC has recently been accepted into the Thrivent Choice program.
One way eligible Thrivent Financial members can show their thanks is by directing Choice Dollars to the ICCC. If you're a Thrivent member who has designated Choice Dollars
®, please take this opportunity to recommend where Thrivent distributes some of its charitable grant funds by directing them to the ICCC. Thrivent Choice grant funding will be used for Ecumenical & Interfaith Relations, and for our three missions: Agape, Creating Community, and Feeding the Hungry.
To learn more about Thrivent Choice, visit Thrivent.com/thriventchoice. Or call Thrivent at 800-847-4836 and say "Thrivent Choice" when prompted.