We also invite you to like and follow the ICCC Page, where up-to-date announcements and info can be found.
The ICCC has 6 Regions, and each will soon have their own Facebook Group. Keep up to date with your regions news and activities!
Check us out here too!

#ICCCNOW

Instagram: @icccnow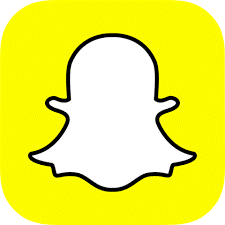 Snapchat: icccnow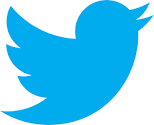 Twitter: @icccnow
The Evangelical Lutheran Church in America, with the support of the ICCC and others, has released the following:
FAITH LEADER STATEMENT ON FAMILY SEPARATION
Recently, the Administration announced that it will begin separating families and criminally prosecuting all people who enter the U.S. without previous authorization. As religious leaders representing diverse faith perspectives, united in our concern for the well being of vulnerable migrants who cross our borders fleeing from danger and threats to their lives, we are deeply disappointed and pained to hear this news.
We affirm the family as a foundational societal structure to support human community and understand the household as an estate blessed by God. The security of the family provides critical mental, physical and emotional support to the development and well being of children. Our congregations and agencies serve many migrant families that have recently arrived in the United States. Leaving their communities is often the only option they have to provide safety for their children and protect them from harm. Tearing children away from parents who have made a dangerous journey to provide a safe and sufficient life for them is unnecessarily cruel and detrimental to the well-being of parents and children.
As we continue to serve and love our neighbor, we pray for the children and families that will suffer due to this policy and urge the Administration to stop their policy of separating families.
His Eminence Archbishop Vicken Aykazian, Diocesan Legate and Director of the Ecumenical Office, Diocese of the Armenian Church of America
Mr. Azhar Azeez, President, Islamic Society of North America
The Most Rev. Joseph C. Bambera, Bishop of Scranton, PA, Chair, Bishops' Committee for Ecumenical and Inter-religious Affairs
Senior Bishop George E. Battle, Jr., Presiding Prelate, Piedmont Episcopal District, African Methodist Episcopal Zion Church
Bishop H. Kenneth Carter, Jr., President, Council of Bishops, The United Methodist Church
The Most Rev. Michael B. Curry, Presiding Bishop, Episcopal Church (United States)
The Rev. Dr. John C. Dorhauer, General Minister & President, United Church of Christ
The Rev. Elizabeth A. Eaton, Presiding Bishop, Evangelical Lutheran Church in America
The Rev. David Guthrie, President, Provincial Elders' Conference, Moravian Church Southern Province
Mr. Glen Guyton, Executive Director, Mennonite Church USA
The Rev. Teresa Hord Owens, General Minister and President, Christian Church (Disciples of Christ)
Rabbi Rick Jacobs, President, Union for Reform Judaism
Mr. Anwar Khan, President, Islamic Relief USA
The Rev. Dr. Betsy Miller, President, Provincial Elders' Conference, Moravian Church Northern Province
The Rev. Dr. J. Herbert Nelson II, Stated Clerk, Presbyterian Church (USA)
Rabbi Jonah Pesner, Director, Religious Action Center of Reform Judaism
The Rev. Don Poest, Interim General Secretary, The Rev. Eddy Alemán, Candidate for General Secretary, Reformed Church in America
Senior Bishop Lawrence Reddick III, Presiding Bishop, The Eighth Episcopal District, Christian Methodist Episcopal Church
The Rev. Phil Tom, Executive Director, International Council of Community Churches
NOMINATION RECOMMENDATIONS ARE NEEDED!
Under the ICCC Bylaws, the Board of Directors acts as the Nominating Committee for the Council. Terms of office begin at the close of Annual Conference. If you have suggestions for nominees or if you wish to be considered as a nominee for an office, please respond no later than MAY 30, 2018. Some offices are occupied by incumbents who are eligible for re-election. Nominations will be presented to the Annual Conference business sessions, at which additional nominations from the floor are in order. Available positions are as follows:
Officers
President. The President serves for a term of one year, and may serve two consecutive terms (two years). Incumbent President the Rev. Dr. William Samuels is 'termed out" as of the 2018 Annual Conference.
Secretary: two year term, with a maximum of three consecutive terms.
Treasurer: two year term, with a maximum of three consecutive terms.

Board of Directors
All Vice Presidents are members of the Board of Directors. Each serves for a term of two years, with a maximum of three consecutive terms.
Vice President for Ecumenical and Interfaith Relationships.
Vice President for Financial Development.
Vice President for Informational Services and Outreach.
Vice President for Membership Enlistment.
Vice President for Planning.
Vice President for Membership Services.
Vice President for Regional Relationships – this position is currently vacant.
Board of Trustees
Trustees serve a single five year term. No Trustee positions are up for election this year.
Endowment Fund Trustees
Endowment Fund Trustees serve for a term of three years, with a maximum of two terms.
Two Endowment Fund Trustee positions are up for election for the class maturing in 2021
Your Input Is Requested:
When recommending an individual for service in any position, first please be sure that the individual is willing to serve. Then, tell the nominating committee: the name of the individual and that person's individual contact information together with the elective position for which you are recommending her/him. Please include with your recommendation a brief profile of the individual, including the name of the church or ministry center in which the person holds membership, activities with that congregation, and activities with the ICCC. Send this information to both iccc60423@sbcglobal.net and cs83nick@aol.com
INTERNATIONAL COUNCIL OF COMMUNITY CHURCHES
NAMES NEW EXECUTIVE DIRECTOR
Frankfort, IL, March 12, 2018 – The International Council of Community Churches, the nation's ground-breaking inter-racial fellowship of community-based churches and ministry centers, has called Rev. Phil Tom as its next Executive Director.
The International Council of Community Churches (ICCC) was formed in 1950. The Biennial Council of the Peoples Church of Christ and Community Centers led by Dr. Joseph M Evans (until then all African-American) and the National Council of Community Churches led by the Rev. Roy A Burkhardt (until then all Caucasian) merged to form the largest inter-racial church communion. Member churches are a fellowship of ecumenically-minded, freedom-loving congregations cooperating to work for Christian unity, justice and reconciliation. The Executive Director leads these efforts through the national office.
A native New Yorker, Rev Tom received his Bachelor's degree in Economics from Coe College but gradually became more and more interested in ministry. He received his M.A. in Community Development from the University of Chicago School of Social Service Administration and his Master of Divinity from McCormick Theological Seminary. Throughout his ministry and working life he has sought partnerships between churches, government and social organizations to develop communities and address such issues as affordable housing, job training, after-school programs for youth, worker justice and community organizing for a cause.
In addition to successfully pastoring churches, Rev Tom worked for the Indianapolis Neighborhood Housing Partnership. Through his office he worked with faith-based and neighborhood organizations, the City of Indianapolis, lenders, funders, and United Way to successfully create and implement a city-wide affordable housing development strategy.
From 1993 – 1996 and 2000 – 2010, Rev Tom worked with the Presbyterian Church USA and helped to equip church congregations of diverse locations (rural to urban) to strengthen their congregational life and community outreach. In 2010, during the Obama Administration, Phil became Director of the US Department of Labor's Center for Faith-Based and Neighborhood Partnerships. He worked over the next five years with Secretaries of Labor Hilda Solis – then Thomas Perez – to build partnership with faith-based and community-based organizations related to worker justice and workforce development issues and programs.
More recently, Rev. Tom served as Interim pastor of the Eastchester Presbyterian Church in Bronx, NY, completing that assignment in January 2018. Rev. Tom has several publications to his credit including Handbook for Urban Church Ministries And All Who Reach Out With Their Neighbors, co-edited with Sally Johnson , and Congregational-Based Community Organizing: Building Vital Congregations, Building Just Communities, Presbyterian Church (USA), 2009
Rev Tom and family currently reside in Mt. Vernon, NY.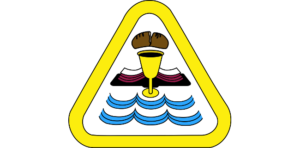 Churches Uniting in Christ, a gathering of 11 communions in a covenantal relationship, affirm and support the dignity of all people and to the care for the gift of the earth that God has entrusted to us. It is, for this reason, we join with the Standing Rock Sioux Tribe, and the dozens of tribes standing in support of their efforts to protect their sovereignty, water, culture, a way of life, and their sacred sites.

To view the entire statement, recently signed by Abraham Wright, ICCC Secretary and other ICCC officers, click here.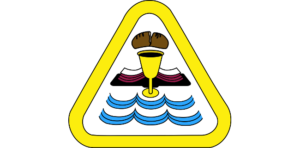 "I hope we can all reach out to member communions in Greenville, MS and offer our prayers, our resources and our buildings, if necessary." – Vince Gonzalez, CUIC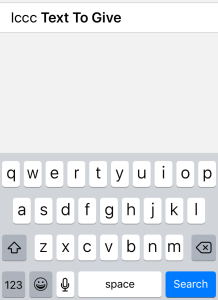 Give By Text
Do you pay for all your "things" online? Why not make your donations electronically as well?
We want our members to contribute when and how they want. The ICCC offers an electronic giving option… Give by Text, as a convenient alternative to checks or cash.
In less time than it takes to write a check, you can make weekly offerings or respond to special appeals by simply sending a text message from your smartphone. Sign up today and be liberated from your checkbook!
Simply send a text to 815-506-9017 with the amount you would like to contribute. Make sure to include the dollar sign before the amount. Example: $25. Within a few minutes, you'll be sent a text with a link to register. Click on the link and enter your cardholder name and credit or debit card information. Once your registration is complete, you will receive a text verification and a receipt via email.
Thank you for supporting our mission!


Direct Thrivent Choice Dollars®.
GIVE THANKS.
During this special time of year, we pause to reflect on all that we have to be thankful for. Family, friends, faith …
We are pleased to announce that the ICCC has recently been accepted into the Thrivent Choice program.
One way eligible Thrivent Financial members can show their thanks is by directing Choice Dollars to the ICCC. If you're a Thrivent member who has designated Choice Dollars
®, please take this opportunity to recommend where Thrivent distributes some of its charitable grant funds by directing them to the ICCC. Thrivent Choice grant funding will be used for Ecumenical & Interfaith Relations, and for our three missions: Agape, Creating Community, and Feeding the Hungry.
To learn more about Thrivent Choice, visit Thrivent.com/thriventchoice. Or call Thrivent at 800-847-4836 and say "Thrivent Choice" when prompted.
You can now designate the International Council of Community Churches to receive .5% of the purchase price from the AmazonSmile Foundation!
Please support the ICCC today and get shopping! Go to https://smile.amazon.com and select the ICCC as your charitable organization.