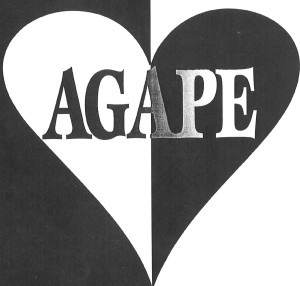 The International Council of Community Churches is moving forward! In the history-making 2015 Annual Conference, delegates from our member congregations approved three on-going outreach missions that will form the core of our fellowship's work and witness into the future:
Agape – learning and practicing reconciliation in face to face encounters;
Building Community – sharing success in making "community" more a word;
Hunger Relief – cooperating in ministry to feed the hungry.
The energy, creativity and application will come from within the community church movement as we show the world what it means to answer Jesus' prayer "that they might all be one."
We invite you and your congregation to take a vital part in each of these outreach missions. Together we'll be seeking God's will as we share "best practices," develop new strategies and seek new partnerships as we reach out to the world God loves so much.
Will you personally become a member of one of these outreach mission teams? We need to hear from you. In addition to your contact information, please send a brief description of your experience and/or expertise in your chosen area of outreach mission to iccc60423@sbcglobal.net. Will you enlist others so that your congregation is represented on all three teams? The first task of each team member will be to share enthusiasm for the outreach mission with others?
For more information, click on the individual mission above. There you will see a wider explanation of the mission's goals and the contact information its leader.
Thank you for your support and the support of your congregation for the growing ministries of the International Council of Community Churches: support by prayer, by involvement and by material gifts.