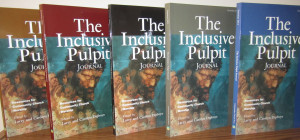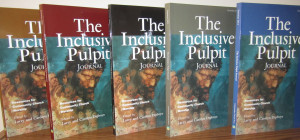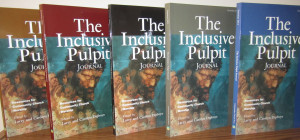 The Charles A. Trentham Homiletics Award is an annual award given for the best sermon reflecting the spirit and values of the Community Church Movement submitted each year for publication in the Inclusive Pulpit Journal. It is conferred at the Annual Conference of the International Council of Community Churches. The deadline for submission of manuscripts for the year 2019 issue of the Journal is April 30, 2019. Selection of the recipient of this award will be made by the Community Church Press Editorial Board and the Inclusive Pulpit editor(s). A $250 stipend accompanies this award. For further information or to submit manuscripts for publication, please contact the Council Office ICCCNOW@sbcglobal.net.
Editorial Board: Moderator Tim Meadows, Robert Puckett, Larry & Carolyn Dipboye, Cindy Conolly, Herb Freitag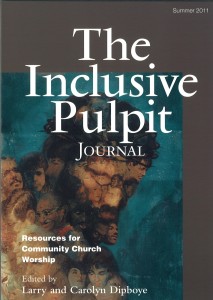 2020 Homiletics Award Winner:
The Sound of Silence by Rev. Robert Fread
2018 winner, Rev. Karen Neely
2017 winner, Rev. Ella B. Clay
2016 winner, Rev. Joseph D. Sellepack Words Fail, Love Wins
2015 winner.Rev. Dr. William F. Schnell We Believe. In You.
2013 winner, Rev. R. Tim Meadows True Worship
2012 winner, Rev. Rhonda Blevins What Are You Doing Here?
2011 winner, Rev. Fran Salone-Pelletier Devoted to Community
2010 winner, Rev. Martin C. Singley III Skeletons in the Closet
2009 winner, Elder Harry F. Foockle Obama, the ICCC and Me
2008 winner, Rev. William F. Schnell One Church
2007 winner, Rev. Dr. Robert Puckett To Be A Man
2006 winner, Rev. Dr. Keith R. Haverkamp
2005 winner, Rev. Paul Drake Unity in Diversity
2004 winner, Rev. Dr. Jeffrey R. Newhall Receiving Into Our Heart
2003 winner, Rev. Dr. C. George Fry God is Good-Always
2002 winner, Rev. Dr. C. David Matthews Tragedy and God's Will
2001 winner, Rev. Robert A. Fread One Baptism
2000 winner, Rev. David H. Blanchett A Single Point of Difference