Join Us in Cherry Hill, New Jersey!
We are excited to have you join us for our
2017 International Council of Community Churches 67th Annual Conference
in Cherry Hill, NJ!
Monday, July 17 through Thursday, July 20, 2017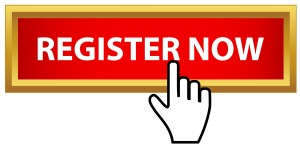 The Conference Committee, led by Rev. Harry Foockle, is hard at work planning a wonderful experience for 2017. Start to make your plans now. You won't want to miss this annual event!
To view a tentative abbreviated schedule of events, click here.
To view a tentative Youth schedule of events, click here.
To view a tentative Young Adults schedule of events, click here.
2017 Annual Conference Planning Committee: Harry Foockle, Jerry Brown, Roberta Smith, Abraham Wright, Michael Donahue, Nick Brame, Shyreece Pompey, Michael Droege, Renee Pearsall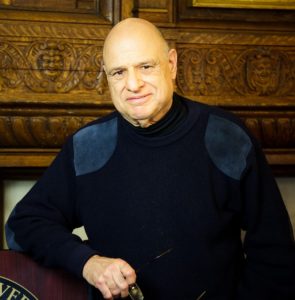 We are pleased and excited to welcome Tony Campolo as our Bible Study Lecturer at the 2017 Annual Conference!
Rev. Dr. Tony Campolo is professor emeritus of sociology at Eastern University, a former faculty member at the University of Pennsylvania, and the founder and president of the Evangelical Association for the Promotion of Education. He has written more than 35 books. He is one of the founders of the Red Letter Christian movement and blogs regularly at their website, RedLetterChristians.org, and can also be found on both Facebook and Twitter. Dr. Campolo and his wife Peggy live near Philadelphia and have two children and four grandchildren.
In November 2012, Tony Campolo received a Lifetime Achievement Award from the National Youth Worker's Convention. The wording on the award is: "Award of Lifetime Achievement is proudly presented to Tony Campolo who has defined and courageously pioneered what is means to encourage, care and lead students, possessing the qualities that inspire us and provoke us to continue the journey into the future with boldness and confidence. As a result of Tony's life of ministry and leadership he has left a legacy of encouragement and hope to youth workers and students everywhere." When the presentation was given, a great mention of Tony's work with Compassion International was made and Compassion asked to be able to say thank you to Tony for the lifetime of child sponsorships he has helped to make possible.
To learn more about his amazing story, we invite you to read "Over The Top For Jesus: A Brief History of the Life and Ministry of Tony Campolo and EAPE."
Laity Nominations
Each year the Council recognizes two laypeople for service to the Council and to their local congregations. The Laywoman and Layman awards are designed to express our appreciation to individuals who:
Shared the open, welcoming, joyful spirit of the Council as well as items of Council news with their local congregations;

Shared events, joys and concerns of their congregations with the wider fellowship of the Council.

Acted as advocate and interpreter of the Council within their local congregations.

Participated in area and regional events as well as attending Annual Conference.
You may nominate a candidate for Laywoman and/or Layman of the year. Please include in your nomination:
Your name and contact information.

The name and contact information of your nominee.

A short biographical sketch of your nominee.

Specifics on how the nominee has fulfilled the expectations for the award listed above.
Submit your nominations by email to iccc60423@sbcglobal.net, or by postal mail to ICCC, 21116 Washington Parkway, Frankfort, IL 60423. Deadline for nominations is April 15th.

2017 Annual Conference Workshops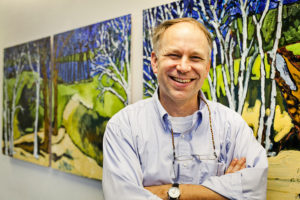 Creative and Empowering Approaches to Urban Youth Ministry
Dr. Bruce Main, founder and president of UrbanPromise, will draw from his 30 years of developing UrbanPromise Ministries–a global youth empowerment organization that challenges children and teens, growing up in under-resourced communities, to grow academically, socially and spiritually. With an unswerving commitment to developing emerging leaders, Bruce has experienced the transformation of neighborhoods and communities around the world.
The Mission of the Christian Caring Center.
Richard Higginbotham, President of the Board and Madelyn Mears Sheldon, Executive Director, of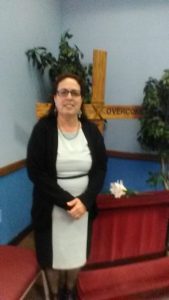 the Christian Caring Center, will present this workshop. They will explain the mission, and talk about how and where they get donations and its distribution. ICCC member Protestant Community Church of Medford Lakes has contributed to the program for 11 years.
Planned Giving 101
Sp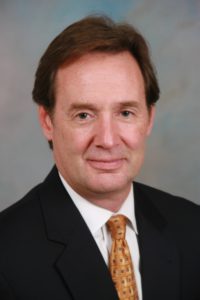 onsored by the ICCC Endowment Trustees, this workshop will explain topics such as the difference between a will and a trust, the pros and cons of each, what resources are available for those who are not financially sophisticated and are interested in making a gift when they pass on, etc. Led by Mr. George C. Greatrex, Jr., a partner in the law firm of
Shivers, Gosnay & Greatrex, LLC
in Cherry Hill, New Jersey, he will discuss the basics of estate planning. Why everyone should have an estate plan and how to go about creating one that is both inexpensive and not complicated to implement.

Mr. Greatrex is a graduate of Rutgers College in New Brunswick, New Jersey and Temple University School of Law in Philadelphia. George has been licensed to practice law in the Commonwealth of Pennsylvania since 1983 and in the State of New Jersey since 1985. He first served as an Assistant District Attorney in the Philadelphia District Attorney's Office, then as a Deputy Attorney General in the New Jersey Attorney General's Office. For the past twenty-seven years, George has been a civil litigator in his home state of New Jersey. His practice focuses on two main areas: product liability and toxic tort cases on behalf of individuals catastrophically injured in the workplace and elsewhere; and real estate matters with an emphasis on community association law. He also provides guidance to his clients in the area of simple estate planning. A lifelong member of the Protestant Community Church of Medford Lakes, New Jersey (the "Cathedral of the Woods", an ICCC member congregation), George served on its Board of Trustees, including a term as its President, and currently serves as the Chair of its Endowment Fund.
Creating a Congregational Culture for Criminal Justice Ministry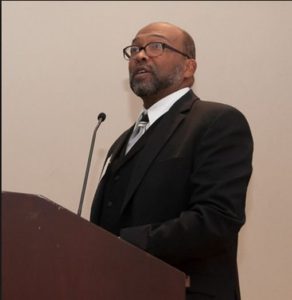 Healing Communities USA has developed a model and framework for training congregations to become Stations of Hope- congregations which minister to individuals and families affected by incarceration. Using the principle off proximity, the Healing Communities model works to shape congregational culture in a manner that welcomes persons returning from incarceration, ministers to inmates and their families, and provides support for persons who have been victimized by crime, beginning with those families and individuals already members of or connected to the congregation.
This workshop will be led by Rev. Dr. Harold Dean "Doc" Trulear, Healing Communities National Director. Harold Dean Trulear is an ordained American Baptist minister and serves as Associate Professor of Applied Theology at Howard University, where he is also immediate past president of the Gamma of DC chapter of Phi Beta Kappa. He is also Director of the Healing Communities Prison Ministry and Prisoner Reentry Project of the Philadelphia Leadership Foundation. Designed by the Annie E. Casey Foundation, Healing Communities has been implemented in over 25 sites nationally, in partnership with such organizations as the Progressive National Baptist Convention, The General Board of Church and Society of the United Methodist Church and the D-Free Ministry. Dr. Trulear is on the pastoral staff of Praise and Glory Tabernacle in Southwest Philadelphia, and also serves as a Fellow at the Center for Public Justice in Washington, DC. He has taught religion, public policy and community studies in several institutions, including Yale University, the University of Southern California, Hartford Seminary, Eastern University and Vanderbilt University.
Lord Teach Us How To Pray. ~Luke 11:1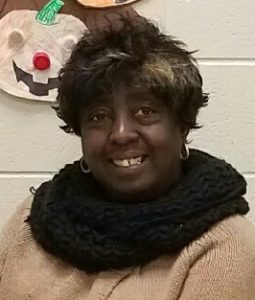 During these difficult times we need a true source of encouragement and faithful witness that builds our strength through prayer. Minister Eloise Crenshaw will lead this workshop experience, where you will learn to explore the power of prayer. You will discover ways to commune with God using Kermit Long's book Power and Purposeful Living as the foundation of the session. Why is fasting important to answered prayer? Learn what and how to pray. Learn strength through prayer, and the rewards of prayer. Eloise is the former ICCC WCF President, and currently serves on the ICCC Agape Mission Committee. She is also the associate pastor at Metropolitan Community Church, an ICCC member, located in Birmingham, AL.
Women In Ministry – Blessing or Curse?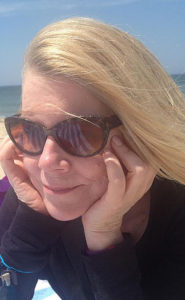 As an advocate and supporter of women's rights and unabashed feminist, Rev. Carla Dietz is presenting a workshop exploring some of the historic fundamentals of women in ministry while encouraging participants to reflect upon and talk about their own journeys of faith in ministry. All are invited to attend and share their stories and visions for the future and it should be an exciting time to be together as women in faith!
The Reverend Carla Dietz is an Ordained Minister in the United Church of Christ with a Master's Degree in Special Education from Fairfield University, a Master's Degree in Divinity from Yale University and Certification in Christian Education from Hartford Seminary. She is a Global Missions Interpreter with the DOC/UCC Global Ministry, a graduate of the New Church Leadership Institute through the Progressive Renewal Organization and a member of the Committee on Ministry for the Central Massachusetts Association of the United Church of Christ. Rev. Dietz presides, preaches and teaches on Word and Sacrament for long standing member of the ICCC, Greendale People's Church, attending to Pastoral Care and Social Witness needs of the Congregation and the wider Worcester Community.
Intergenerational Opportunities in a Digital Age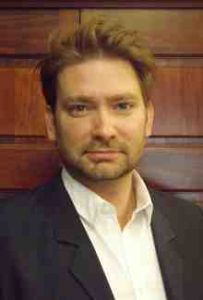 Nothing exposes the gap between generations more than technology. Every time it seems we learn a new technology, we are already outdated. However, instead of looking at technology and social media as obstacles to ministry, workshop leader Michael Droege will guide us in understanding the opportunities we have to bridge generational gaps that have crippled many of our churches. Join us as we seek to add technology to our tool-kit of connecting people to the church.
Rev. Michael Droege has spent his career as a student of each new generation and a practitioner of helping the church navigate change. He's done this as a youth pastor, para-church ministry director, and on the academic level. Most recently, he has completed a master's project with Drew Theological School on modern youth ministry's role in church attrition and a suggested model of change. He lives in New Jersey and serves as the Director of Youth and Family Ministries of Wilson Memorial Church.
2017 Annual Conference Optional Meal
The Koinonia Luncheon, scheduled for Tuesday, July 18th at Noon (fee required) will feature 2 brief presentations on the Oneness of the Family of Christ. Led by Rev. Harry Foockle, Council Minister Don Ashmall and Mr. Abraham Wright, each presenter will chronicle the uniqueness of programs they have witnessed that reveal the heart of Koinonia.

Harry will present on his community and his experience in ministry, Don will present on his observations traveling as the Council Minister and Abraham will present on his area, which involves a group that works well with three different programs, including various ages and talents that represent the heart of Koinonia.
The Mission Luncheon, scheduled for Wednesday, July 19th at Noon (fee required): A Message of Promise with Dr. Bruce Main, UrbanPromise.
Neil Postman wrote: "Children are the living messages we send to a time we will not see." The question the church must ask–what kind of living messages are we sending?
Reserve your spot today! Seats are limited after the June 20th deadline! Click here for more info.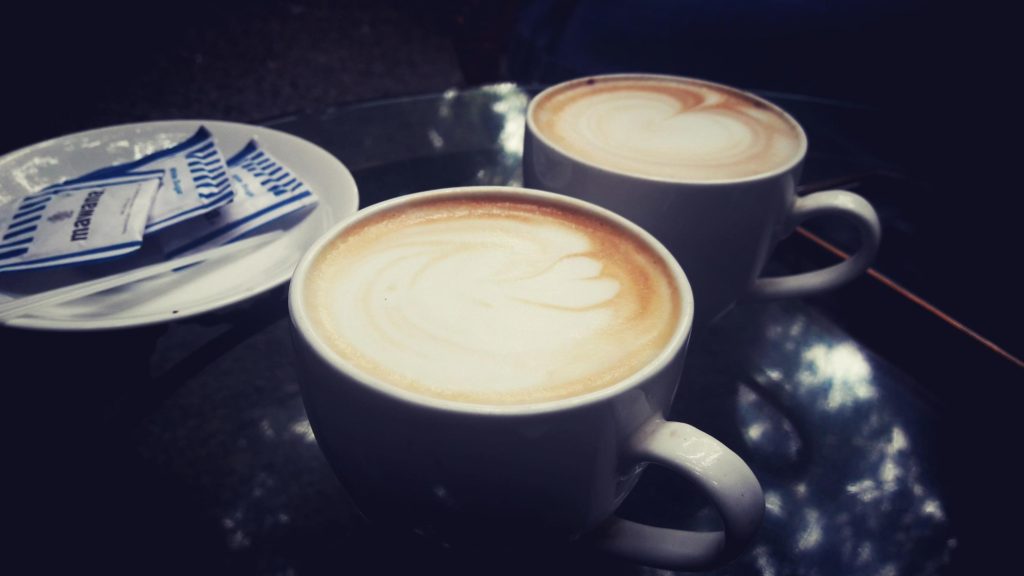 Higher Grounds
On our opening night of Annual Conference we invite all attendees to an "Open House Coffee Hour."
We will take time to greet each other, catch up on the past year and welcome first time attenders.
We come together to re-connect, but more importantly to visit about who we are as the International
Council of Community Churches. For a moment we put away all our electronic devices and share a cup of coffee and ourselves with each other. No agenda other than a time to celebrate one another and our local ministry places.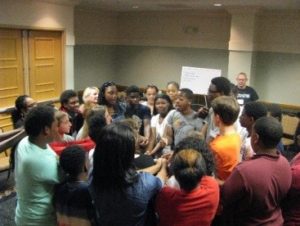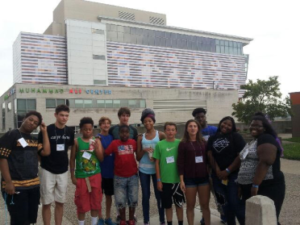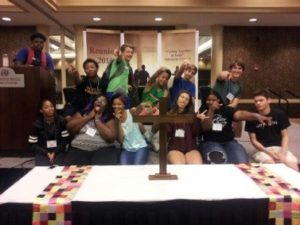 WHAT A WEEK THIS WILL BE!! This year's conference promises to be another great time; renewing old friendships and making news ones, visiting our host community and helping others there, and pursuing new encounters with Jesus.

In our study time we will be discussing prayer; how it can be a more consistent and significant part of our lives. Too often we emptily recite familiar prayers without thought, emotion, or involvement. Sometimes we pray from fear, anxiety, or desperation, frequently bargaining with God for a desired outcome. Paul encouraged us to pray without ceasing, and Jesus, Himself, gave us guidance and examples of prayer. We will look at how to make prayer (which after all, is just a conversation with our Father) an integral, intimate, and important part of our daily lives.
We'll take time to plan the most awesome worship experience anyone's ever seen. This year we will work with the children to include them into our worship time, not just sing a few songs at the beginning, but really be a part of the service.
And after our worship service on Thursday, we will go to Philadelphia, the birthplace of our nation. We'll stand in the very room where Ben Franklin, Thomas Jefferson, and others signed the Declaration of Independence. We'll see the Liberty Bell, and visit the Constitution Center. Of course, this will be after we lunch on the best Philly Cheese-steaks you can find anywhere!
This year's theme from the book of Hebrews is "Jesus Christ is the same yesterday, today, and forever." But I am confident that, by the end of the conference, you won't be.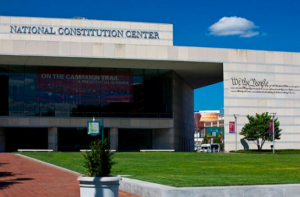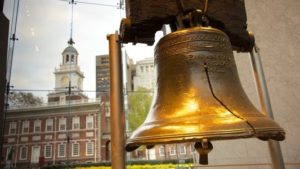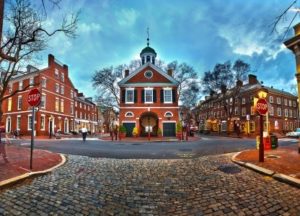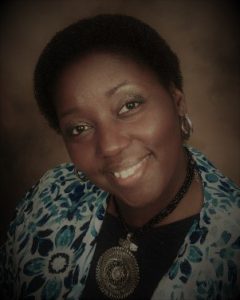 Children's Program: We Grow and Change While Jesus Remains the Same
By Shyreece Pompey: Children's Coordinator, VP for Regional Relationships, WCF Spiritual Leader
As the continuing Children's Coordinator for this year's 67
th ICCC Annual Conference, I'm excited to embrace the opportunity and learn from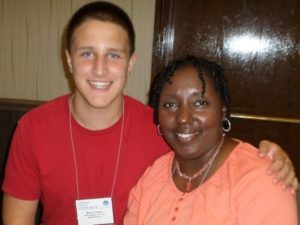 Urban Promise which is an inner-city ministry in Camden, New Jersey. Camden is only a few minutes away from Cherry Hill, New Jersey where this year's conference is being held. The children who are entering Kindergarten to 6th Grade registered for the conference will go on a tour of Camden on Tuesday, July 18, 2017 scheduled for 3:00-4:30 pm. This
field trip will take place after the youth (entering 7th through 12th
grades) have finished their work project at Urban Promise. I am passionate about helping ICCC grow in many areas and believe that doing a few things a little differently is in order. Bruce Main, author of The Promise Effect: Altering the Universe by Being God's Promise warned, "The deacons had watched the church slowly die, watched their friends die, watched the familiar die. Sadly, the power structure of that little church could not accept change." (Main, p. 119) We must change, grow, and live.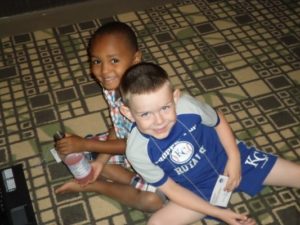 Allowing the younger children to accompany the older youth will begin preparing the children to tran
sition into more 'intentional' ministry while attending the conference. Furthermore, I will be working more with other youth coordinators t
o ensure that we are all staying focused on the visions, themes, and initiatives for the entire conference as one unit. T
he children are not an island unto themselves. Thus, I strongly believe in intergenerational actives, mentoring, worshiping, praying, etc. If we continue to be separated in our fellowship, initiatives, message, etc.; how then can we live up to our ICCC vision prayed by Jesus "…that they all may be one…" (John 17:21)?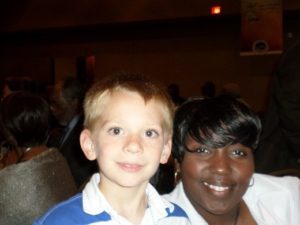 Speaking of 'being one', I've been invited to work with the children and teens (together) to help them prepare for the morning worship program on Thursday, July 20, 2017. During the life of the conference and in partnersh
ip with Youth Coordinator Jerry Brown, I will be teaching the elements of worshiping God in Spirit and in Truth. I will also be helping the children understand some elements and the importance of EFFECTUAL prayer. Just writing about the two concepts of WORSHIP and PRAYER I GET EXCITED AND FEEL THE MOVE OF GOD! Why? Bec
ause, "Through the praise of children and infants you have established a stronghold against your enemies, to silence the foe and the avenger." (Psalm 8:2)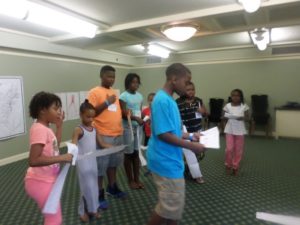 Let me be pointedly clear as I conclude; the Children's Program in the ICCC is growing and changing but the Jesus we serve remains the same. "Jesus Christ is the same yesterday, today, and forever." (Hebrews 13:8) If we
don't change and grow spiritually in our church congregations and in ICCC we will perish. "A congregation that wants to regain its glorious past is on the way to death. A congregation that wants to claim a glorious future is on the way to life. Same thing for Councils." – (ICCC Council Minister Don Ashmall)

Thank you to all the parents and guardians who have intentionally prepared and support children and youth in attending the annual conferences. Since I've been one of the coordinators for young people's programming, I've seen growth and commitment. Let's continue growing into what Jesus called us out to be, "ONE". This is a plea for all generations. Can you imagine Jesus praying for future generations? AWESOME! See you at the conference in July 2017.