St. Louis City Center Hotel
400 S. 14th Street
St. Louis, MO 6310
3
We are excited to have you join us for our


2018 International Council of Community Churches 68th Annual Conference

in St. Louis, MO!
Monday, July 16 through Thursday, July 19, 2018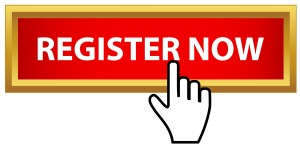 The Conference Committee, led by Rev. Harry Foockle, is hard at work planning a wonderful experience for 2018. Start to make your plans now. You won't want to miss this annual event!
To view a tentative abbreviated schedule of events, click here.
To view a tentative youth schedule of events, click here.
2018 Annual Conference Planning Committee: Harry Foockle, Jerry Brown, Roberta Smith, Abraham Wright, Nick Brame, Karen Neely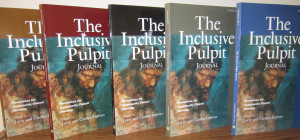 2018 Inclusive Pulpit Submissions Welcome!
Preached any good sermons lately? "The Inclusive Pulpit" – an annual publication of the International Council of Community Churches – would love to hear from you and publish your sermon in our upcoming edition.
Challenged by a good sermon? "The Inclusive Pulpit" would love for you to recruit the preacher to submit that wonderful sermon for publication in our upcoming edition.
Inspired by any good reflections, poems or worship material? "The Inclusive Pulpit" welcomes those submissions as well.
Seasoned pastors, senior saints, new pastors, seminarians, youth group leaders? Help us celebrate the working of the Holy Spirit in the many ministries of the ICCC. Please send submissions to ICCC60423@sbcglobal.net by April 30, 2018.
We are pleased and excited to welcome Rev. Dr. David Greenhaw
as our Bible Study Lecturer at the 2018 Annual Conference!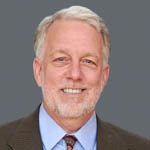 David Greenhaw is an ordained minister of the United Church of Christ with joint partner standing with the Christian Church (Disciples of Christ). He serves as President and Professor of Preaching and Worship at Eden Theological Seminary in St. Louis, Missouri. Dr. Greenhaw lectures and publishes on the revitalization of mainline Protestantism. He is a frequent guest preacher in congregations and church gatherings within the United States and has preached, taught and lectured in Asia, Africa, South America and Europe. David is married to Leigh Hunt Greenhaw, a retired law professor at Washington University Law School.
We look forward to Dr. Greenhaw's leadership in July!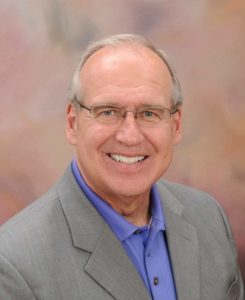 "The Ten Questions Every Church Must Answer"
It's important for every church to keep the main thing the main thing. This workshop will lead participants through ten foundational questions designed to help pastors and church leaders reshape their congregations for mission and growth.
Bruce Jones is Organizing Pastor and Co-Creator of Imagine Church, a new ecumenical church start in South Charlotte, North Carolina. He is also an ICCC Regional Trustee.
Bruce is passionate about congregational development, evangelism and church growth, and has led churches in college, university and suburban settings in both United Methodist and interdenominational traditions. Holding degrees from High Point University and the Duke University Divinity School, Bruce and his wife Tyra reside in the Charlotte area and have three children and three grandchildren.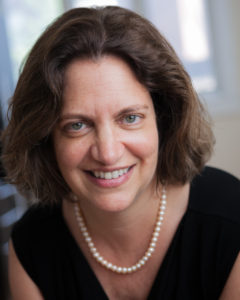 "The Challenges and Opportunities of International Development in Rural, Marginalized Communities."
World Neighbors President and CEO, Kate Schecter, will talk about her organization's vision to create programs that would address the root causes of poverty throughout the world. These programs acknowledge the dignity and potential of each community member. WN's work is community based and community driven, using existing resources as the foundation of development.
Kate Schecter, Ph.D., joined World Neighbors as the President and CEO in June of 2014. World Neighbors is a 66 year old international development organization that works with rural isolated communities to help find solutions to permanently lift these communities out of poverty. Dr. Schecter is responsible for managing World Neighbors' programs and operations in 13 countries in Asia, Africa, Latin America, and the Caribbean.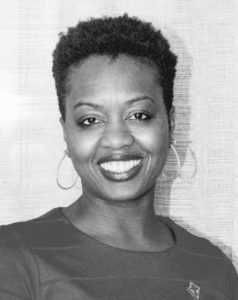 "Fulfilling the Great Commission using Technology and Social Media"
Therefore go and make disciples of all nations, baptizing them in the name of the Father and of the Son and of the Holy Spirit, and teaching them to obey everything I have commanded you. And surely I am with you always, to the very end of the age. (Matthew 28:18-20)

With the advancements in technology and social media, we are now more connected with the world than we have been at any time before. We can create one message that can be disseminated across the globe with the click of a button. However, many religious communities are struggling to determine how to utilize these advancements to promote the gospel and their ministries. During this workshop, LaKesha will not only answer any questions that you have about effective web design, email marketing, and social media platforms but she will also help you to develop a plan of action that can be utilized when you return to your local church.
This workshop is led by LaKesha Womack, the owner and lead consultant at Womack Consulting Group, a firm that provides business development, brand management, not for profit organization, strategic planning, and political strategy for individuals, religious organizations, not for profits, and small business owners. She is also a member of the Forbes Coaches Council as a leadership and social media thought leader and contributor to Forbes.com. LaKesha is the author of eight books – My Money Matters for Kids, Teens, and Adults, Building a Brand without Spending a Bundle, Success Secrets for the Young and Fabulous and Is She the ONE, When All Hell Breaks Loose: Survival Tips from My Christian Journey, and #CommonSense Campaigning.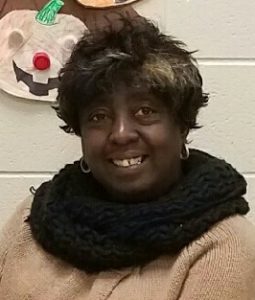 "Lord Teach Me How to Pray, II"
The Lord gave us a prayer to meet all of our needs. The Lord knew that on our earthly journey we would need support when we are tested. This workshop, led by Minister Eloise M. Crenshaw, will look at the devotional side that Christ left with us to strengthen us in our times of need. This prayer engages our thoughts and feelings of the creator and what he means to us. Christ wants us to embrace the wonder and mystery of this prayer when saints need it. It's humbling to be on the receiving end of a gift. The Lord's Prayer is the gift that keeps on giving. It's part of the give and take of a healthy, lasting and meaningful relationship with Christ. Everyday people all over the world repeat the Lord's Prayer, however the prayer should not become habitual but it should be meaningful in our daily lives.
The 2018 Annual Conference offers 4 optional meal program opportunities: the Fellowship Luncheon, the Koinonia Luncheon, the Mission Luncheon and the Prayer Breakfast, hosted by the Women's Christian Fellowship.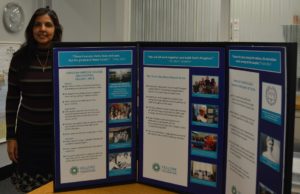 Please join a familiar face for the Mission Luncheon at Annual Conference! We are thrilled to have Deepika Srivastava as our presenter!
They who seek Jehovah shall not lack any good. Psalm 34:10
Ida Scudder was born into a family of medical missionaries. Her grandfather Dr. John Scudder was the first medical missionary from the Reformed Church of America to India. As a young woman Ida Scudder studied at the Northfield Seminary in Massachusetts where she was known for her pranks!
Ida Scudder had a life changing experience during her visit to help her sick mother in India. This experience lead Ida to seek God and trust Him in His Divine provision. God opened the "Gateway to Glory" through His calling for Ida to train in medicine and serve humanity. Dr. Ida Scudder started Christian Medical College (CMC) and Hospital in Vellore (South India) as a one room clinic. This by God's Grace flourished into the number 1 private teaching hospital in India with international recognition. Some of the "firsts" at CMC are the first reconstructive surgery on Leprosy patients in the world (1948) and the first Trans septal carotid stenting procedure in the world (1996). Today CMC is known internationally for its cutting edge research and holistic (body and spirit) care. CMC is affiliated with many American Universities like Cornell, Tufts and University of Pensylvania. Most importantly CMC is known worldwide for its "Healing Ministry of Christ" in a country where Christians are a minority. Its vision like the vision of ICCC is to "Love and serve God, God's people and God's creation" CMC seeks to work in partnership both with the Church in India and the Universal Church and their institutions. This year CMC is celebrating 100 years as a medical school!
The Vellore CMC Foundation (NYC) is excited to share with you the Amazing testimony of God's Miracles through CMC during the 2018 ICCC conference mission luncheon.
St. Monica Music Ministry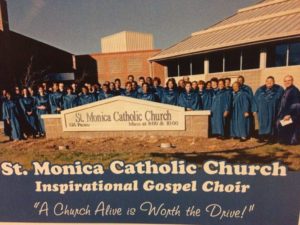 For over 30 plus years under the direction of Min. of Music, Melvin E. Kerr; God has anointed one of the most powerful Music Ministries in Kansas City. The music style is so unique that many have categorized it as "Progressive Baptist", "Pentecostal" or other upbeat denominations. The blend of music captures your attention every time they sing. The ministry includes instruments such as a Hammond B-3 organ, keyboard, drums, tambourines, conga, lead guitar and bass guitar. They welcome youth in their ministry and enjoy serving as mentors to them. Their Music Department currently totals 60 participants. Rehearsals are 45 minutes on Sunday mornings.
Their purpose, beyond just singing, is to be a people of prayer. They pray for healing, deliverance, families, community, coworkers, leaders and many other requests. Their "Hour of Power" prayer gets results and is verified by the testimonies they receive. Beyond singing at Sunday services and in the community; the Choir has completed a CD project. The church and choir were noted by Kansas City's "Pitch" weekly magazine; as the "Best Worship Style" in Kansas City. The choir has been privileged to perform in concert with "Barry Manilow" and a member of the choir appeared in the movie "Three Blind Saints." St. Monica's Minister of Music composed and taught the choir in the movie's church scene. The song "Without Faith" was selected as the trailer song for the movie.
The St. Monica Music Department also has an Outreach Ministry. They believe in order to have an effective "Outreach" you must first "Reach Out". The Music Ministry Outreach includes: Saint Monica Instruments of Praise (Musicians), Saint Monica Dinner Playhouse Productions, Voice Lessons, Piano Lesson and Community. They are also active in travel; including nationwide group tours, Recording/ Engineering and CD Ministry. The choir travels to Minister to other parts of the country. Some states include: Arkansas, Illinois, Alabama, Ohio and Michigan. They also ministered in Ontario Canada.
The choir finance their activities, choir robes, instruments and maintenance through "FUN" raisers. As you can see this is a very busy and vibrant Music Ministry. They have a welcoming spirit. They are NOT professional singers. Their motto is: "WE CAN DO ALL THINGS THROUGH CHRIST" and strive to live up to this motto because God has greatly blessed them.
We are delighted to have St. Monica's Choir for a Worship Experience you won't want to miss on Monday, July 16th in St. Louis!
Laity Nominations
Each year the Council recognizes two laypeople for service to the Council and to their local congregations. The Laywoman and Layman awards are designed to express our appreciation to individuals who:
Shared the open, welcoming, joyful spirit of the Council as well as items of Council news with their local congregations;

Shared events, joys and concerns of their congregations with the wider fellowship of the Council.

Acted as advocate and interpreter of the Council within their local congregations.

Participated in area and regional events as well as attending Annual Conference.

You may nominate a candidate for Laywoman and/or Layman of the year. Please include in your nomination:
Your name and contact information.

The name and contact information of your nominee.

A short biographical sketch of your nominee.

Specifics on how the nominee has fulfilled the expectations for the award listed above.

Submit your nominations by email to iccc60423@sbcglobal.net, or by postal mail to ICCC, 21116 Washington Parkway, Frankfort, IL 60423. Deadline for nominations is April 15th.