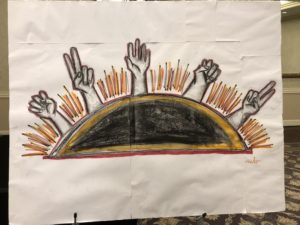 At the 2018 ICCC Annual Conference 2 weeks ago, a youth participant (Morgan, from Norris Religious Fellowship, TN) , produced this artwork as part of the Youth Worship Service. Later, it was auctioned off, and proceeds went to the Youth Conference Stipend Scholarship Fund.
Morgan has created a digital reproduction of her "Rise and Resist" piece. It is available as a t-shirt, coffee mug, or phone case at https://mbakaletz.threadless.com/designs/rise-resist. All proceeds will be donated to ICCC youth for conference next year!
Her piece, named "Rise and Resist" is about social justice and injustice. Where it is and where it isn't. The piece as a whole symbolizes the sun. The hands are the rays and the bottom semi circle is the center of the sun. "I chose to start the center of the sun in charcoal because this world is hate filled and impoverished. I believe that we can connect through kindness, shown through the honey yellow on the edges of the sun. Kindness is a medicine that we all need more of. There is so much hate in this world it is unfathomable to think that so many people hate on a daily basis. Hating is a choice. We need to spread kindness, whether that is through a smile or a hug; because one kind act a day can change the world. Changing where we are right now as a people and as a nation is something that needs to happen fast. So this piece symbolizes that we run the world. More often than not, we run from the world. We decide to get up out of bed each morning, so why don't we decide to make a change? Why don't we open our eyes instead of shutting other people out? Be outraged. Make a difference. Live. Change."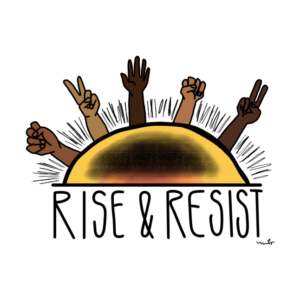 The Conference Committee, led by Rev. Harry Foockle, is hard at work planning a wonderful experience for 2018. Start to make your plans now. You won't want to miss this annual event!
To view a tentative abbreviated schedule of events, click here.
To view a tentative youth schedule of events, click here.
To view a tentative young adults schedule of events, click here.

2018 Annual Conference Planning Committee: Harry Foockle, Jerry Brown, Roberta Smith, Abraham Wright, Nick Brame, Karen Neely
We are pleased and excited to welcome Rev. Dr. David Greenhaw
as our Bible Study Lecturer at the 2018 Annual Conference!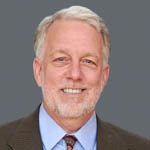 David Greenhaw is an ordained minister of the United Church of Christ with joint partner standing with the Christian Church (Disciples of Christ). He serves as President and Professor of Preaching and Worship at Eden Theological Seminary in St. Louis, Missouri. Dr. Greenhaw lectures and publishes on the revitalization of mainline Protestantism. He is a frequent guest preacher in congregations and church gatherings within the United States and has preached, taught and lectured in Asia, Africa, South America and Europe. David is married to Leigh Hunt Greenhaw, a retired law professor at Washington University Law School.
We look forward to Dr. Greenhaw's leadership in July!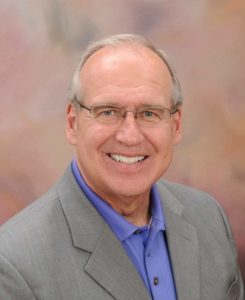 "The Ten Questions Every Church Must Answer"
It's important for every church to keep the main thing the main thing. This workshop will lead participants through ten foundational questions designed to help pastors and church leaders reshape their congregations for mission and growth.
Bruce Jones is Organizing Pastor and Co-Creator of Imagine Church, a new ecumenical church start in South Charlotte, North Carolina. He is also an ICCC Regional Trustee.
Bruce is passionate about congregational development, evangelism and church growth, and has led churches in college, university and suburban settings in both United Methodist and interdenominational traditions. Holding degrees from High Point University and the Duke University Divinity School, Bruce and his wife Tyra reside in the Charlotte area and have three children and three grandchildren.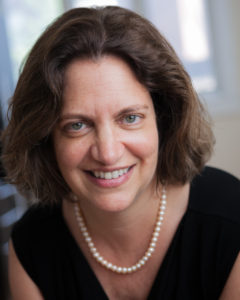 "The Challenges and Opportunities of International Development in Rural, Marginalized Communities."
World Neighbors President and CEO, Kate Schecter, will talk about her organization's vision to create programs that would address the root causes of poverty throughout the world. These programs acknowledge the dignity and potential of each community member. WN's work is community based and community driven, using existing resources as the foundation of development.
Kate Schecter, Ph.D., joined World Neighbors as the President and CEO in June of 2014. World Neighbors is a 66 year old international development organization that works with rural isolated communities to help find solutions to permanently lift these communities out of poverty. Dr. Schecter is responsible for managing World Neighbors' programs and operations in 13 countries in Asia, Africa, Latin America, and the Caribbean.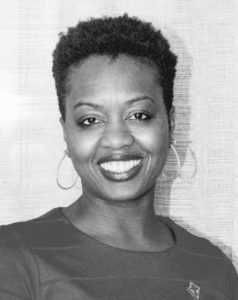 "Fulfilling the Great Commission using Technology and Social Media"
Therefore go and make disciples of all nations, baptizing them in the name of the Father and of the Son and of the Holy Spirit, and teaching them to obey everything I have commanded you. And surely I am with you always, to the very end of the age. (Matthew 28:18-20)

With the advancements in technology and social media, we are now more connected with the world than we have been at any time before. We can create one message that can be disseminated across the globe with the click of a button. However, many religious communities are struggling to determine how to utilize these advancements to promote the gospel and their ministries. During this workshop, LaKesha will not only answer any questions that you have about effective web design, email marketing, and social media platforms but she will also help you to develop a plan of action that can be utilized when you return to your local church.
This workshop is led by LaKesha Womack, the owner and lead consultant at Womack Consulting Group, a firm that provides business development, brand management, not for profit organization, strategic planning, and political strategy for individuals, religious organizations, not for profits, and small business owners. She is also a member of the Forbes Coaches Council as a leadership and social media thought leader and contributor to Forbes.com. LaKesha is the author of eight books – My Money Matters for Kids, Teens, and Adults, Building a Brand without Spending a Bundle, Success Secrets for the Young and Fabulous and Is She the ONE, When All Hell Breaks Loose: Survival Tips from My Christian Journey, and #CommonSense Campaigning.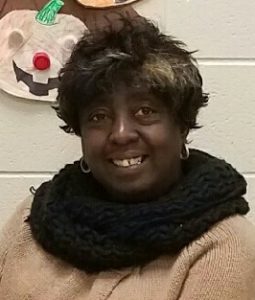 "Lord Teach Me How to Pray, II"
The Lord gave us a prayer to meet all of our needs. The Lord knew that on our earthly journey we would need support when we are tested. This workshop, led by Minister Eloise M. Crenshaw, will look at the devotional side that Christ left with us to strengthen us in our times of need. This prayer engages our thoughts and feelings of the creator and what he means to us. Christ wants us to embrace the wonder and mystery of this prayer when saints need it. It's humbling to be on the receiving end of a gift. The Lord's Prayer is the gift that keeps on giving. It's part of the give and take of a healthy, lasting and meaningful relationship with Christ. Everyday people all over the world repeat the Lord's Prayer, however the prayer should not become habitual but it should be meaningful in our daily lives.

"Empowering Children to Survive and Thrive"
Every child is born with the inalienable right to a healthy start in life, education, a safe and secure childhood. Without these basic opportunities, their chance of productive and prosperous adulthood is limited. UNICEF's equity agenda aims to provide all children with these distinct rights, and to accomplish this around the globe its needs partners of various types, including the faith-based communities. Around the world faith-based partners play unique roles in supporting child development from poverty alleviation to safety and security. In this session, UNICEF USA will discuss the role of faith-based organizations here in the United States and how they have been making an impact on children's lives at home and abroad. This workshop will be lead by Ms. Emma Pfister, Manager of Global Cause Partnerships for UNICEF.

"Theology Intersecting Culture"
With over 70% of graduating high school seniors disconnecting from the church, they begin to do life independently. Millennials are the fastest growing demographic moving away from the church. Come hear and engage in a discussion about the importance of having a theology that intersects with culture to build a sustainable relationship with Christ. This is a great workshop for youth and youth leaders, lead by Rev. Paul Robinson, Kingdom State University.

"Changing the world in four easy steps"
New Community Project is a small Christian organization with a Big Goal–to change the world. Join in a discussion with the NCP director, David Radcilff, on how we can make a difference in a world where God's creation and God's children face many challenges. While the process may be anything but "easy", the life of Jesus is a pretty good guide.
David is an ordained minister in the Church of the Brethren and holds MDiv and DMin (peace studies) from Bethany Theological Seminary.

The 2018 Annual Conference offers 4 optional meal program opportunities: the Fellowship Luncheon, the Koinonia Luncheon, the Mission Luncheon and the Prayer Breakfast, hosted by the Women's Christian Fellowship.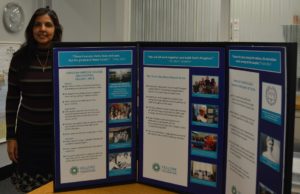 Please join a familiar face for the Mission Luncheon at Annual Conference! We are thrilled to have Deepika Srivastava as our presenter!
They who seek Jehovah shall not lack any good. Psalm 34:10
Ida Scudder was born into a family of medical missionaries. Her grandfather Dr. John Scudder was the first medical missionary from the Reformed Church of America to India. As a young woman Ida Scudder studied at the Northfield Seminary in Massachusetts where she was known for her pranks!
Ida Scudder had a life changing experience during her visit to help her sick mother in India. This experience lead Ida to seek God and trust Him in His Divine provision. God opened the "Gateway to Glory" through His calling for Ida to train in medicine and serve humanity. Dr. Ida Scudder started Christian Medical College (CMC) and Hospital in Vellore (South India) as a one room clinic. This by God's Grace flourished into the number 1 private teaching hospital in India with international recognition. Some of the "firsts" at CMC are the first reconstructive surgery on Leprosy patients in the world (1948) and the first Trans septal carotid stenting procedure in the world (1996). Today CMC is known internationally for its cutting edge research and holistic (body and spirit) care. CMC is affiliated with many American Universities like Cornell, Tufts and University of Pensylvania. Most importantly CMC is known worldwide for its "Healing Ministry of Christ" in a country where Christians are a minority. Its vision like the vision of ICCC is to "Love and serve God, God's people and God's creation" CMC seeks to work in partnership both with the Church in India and the Universal Church and their institutions. This year CMC is celebrating 100 years as a medical school!
The Vellore CMC Foundation (NYC) is excited to share with you the Amazing testimony of God's Miracles through CMC during the 2018 ICCC conference mission luncheon.
Please join David Radcliff from the New Community Project for our Koinonia Luncheon Program.
"Community…or else"
If we can't figure out how to live in peace and just-ness with our neighbors and with God's creation, we will certainly not live long and prosper on this earth. Using photos, stories, facts and humor, David Radcliff of New Community Project will share from NCP's work in the US and around the world in building a community of justice for people and respect for God's creation.
David is an ordained minister in the Church of the Brethren and holds MDiv and DMin (peace studies) from Bethany Theological Seminary.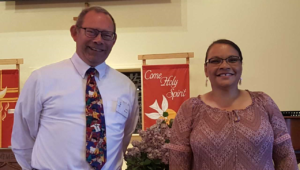 Youth and Children's Program
Once again this year, we will have great programs for the young people attending Annual Conference. The elementary children will be led by Denise Wallace. Denise is new to ICCC, but not new to Christian children's education. She taught at the elementary level at a Christian school in Kansas City for 13 years, and helps with Children's Church and coordinating holiday programs at her church. We look forward to welcoming her to the ICCC family. And Jerry Brown is looking forward again to leading the Youth Program, as he has for the last four years.
The elementary children will be involved in lessons, craft activities, and music that will focus on character-development by listening to God's voice in order to determine what God and Jesus would have them do. We also plan to have them more integrally involved in the Thursday morning worship service [spoiler alert – Denise already has a great story for them to share with you during the worship service].
The youth will be busy not only greeting old friends and making new ones, but also meeting the "Friends of Jesus". In our time together we will come to know Jesus through the experiences and eyes of those who knew Him best; and realize that He can be our closest and best friend too. We will be spending time in worship while we prayerfully plan our own worship experience to share on Thursday morning. And we will also enjoy and encounter St Louis, the "Gateway to the West"- we will be within walking distance to Busch Stadium, the Gateway Arch, and the Old Courthouse. We'll visit the Old Courthouse, a historical landmark where Dred and Harriet Scott sued for freedom from slavery and Virginia Minor fought for women's right to vote. As a service project, we will work at Greenwood Cemetery (where Harriet Scott is buried), organized in 1874 to serve the needs of the growing black population of post-civil war St Louis area. And, of course, we'll save some time on Thurs afternoon to have fun together.
St Louis is a great city. ICCC is a great community of faith for all ages. Together we can a share, learn, grow, and worship. Don't miss it; this is going to be a great week!
ICCC Adult Mission Opportunity at Annual Conference!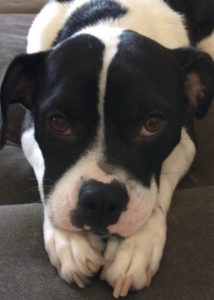 A few hours will be "going to the dogs" on Wednesday, July 18th, from 2pm-4:30pm approx., as attendees can go to the Stray Rescue of St. Louis to walk and play with the dogs, assemble adoption packets, and more. Maybe you will fall in love with one, and want to take him or her home? Did you know the St. Louis City Center Hotel is pet friendly?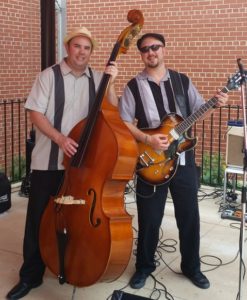 Annual Conference Banquet Entertainment!
The Woo Daddies will provide dinner music as we dine at the conference banquet, and then after all the awards and announcements are made, they will provide some dancing music to finish the night!
The Woo Daddies are a talented St. Louis band, whose music style includes Jump Blues, Rockabilly Swing, Jazz Standards, Classic Country, Surf, and Pop. Their

unique style of entertainment lends itself to a fun-filled night of music. What a great way to end a great week!
St. Monica Music Ministry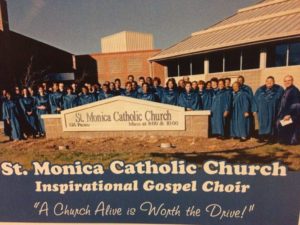 For over 30 plus years under the direction of Min. of Music, Melvin E. Kerr; God has anointed one of the most powerful Music Ministries in Kansas City. The music style is so unique that many have categorized it as "Progressive Baptist", "Pentecostal" or other upbeat denominations. The blend of music captures your attention every time they sing. The ministry includes instruments such as a Hammond B-3 organ, keyboard, drums, tambourines, conga, lead guitar and bass guitar. They welcome youth in their ministry and enjoy serving as mentors to them. Their Music Department currently totals 60 participants. Rehearsals are 45 minutes on Sunday mornings.
Their purpose, beyond just singing, is to be a people of prayer. They pray for healing, deliverance, families, community, coworkers, leaders and many other requests. Their "Hour of Power" prayer gets results and is verified by the testimonies they receive. Beyond singing at Sunday services and in the community; the Choir has completed a CD project. The church and choir were noted by Kansas City's "Pitch" weekly magazine; as the "Best Worship Style" in Kansas City. The choir has been privileged to perform in concert with "Barry Manilow" and a member of the choir appeared in the movie "Three Blind Saints." St. Monica's Minister of Music composed and taught the choir in the movie's church scene. The song "Without Faith" was selected as the trailer song for the movie.
The St. Monica Music Department also has an Outreach Ministry. They believe in order to have an effective "Outreach" you must first "Reach Out". The Music Ministry Outreach includes: Saint Monica Instruments of Praise (Musicians), Saint Monica Dinner Playhouse Productions, Voice Lessons, Piano Lesson and Community. They are also active in travel; including nationwide group tours, Recording/ Engineering and CD Ministry. The choir travels to Minister to other parts of the country. Some states include: Arkansas, Illinois, Alabama, Ohio and Michigan. They also ministered in Ontario Canada.
The choir finance their activities, choir robes, instruments and maintenance through "FUN" raisers. As you can see this is a very busy and vibrant Music Ministry. They have a welcoming spirit. They are NOT professional singers. Their motto is: "WE CAN DO ALL THINGS THROUGH CHRIST" and strive to live up to this motto because God has greatly blessed them.
We are delighted to have St. Monica's Choir for a Worship Experience you won't want to miss on Monday, July 16th in St. Louis!