St. Louis City Center Hotel
400 S. 14th Street
St. Louis, MO 63103
We are excited to have you join us for our
2018 International Council of Community Churches 68th Annual Conference
in St. Louis, MO!
Monday, July 16 through Thursday, July 19, 2018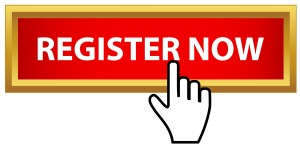 The Conference Committee, led by Rev. Harry Foockle, is hard at work planning a wonderful experience for 2018. Start to make your plans now. You won't want to miss this annual event!
To view a tentative abbreviated schedule of events, click here.
2018 Annual Conference Planning Committee: Harry Foockle, Jerry Brown, Roberta Smith, Abraham Wright, Nick Brame, Shyreece Pompey, Karen Neely
We are pleased and excited to welcome Rev. Dr. David Greenhaw
as our Bible Study Lecturer at the 2018 Annual Conference!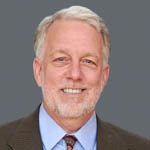 David Greenhaw is an ordained minister of the United Church of Christ with joint partner standing with the Christian Church (Disciples of Christ). He serves as President and Professor of Preaching and Worship at Eden Theological Seminary in St. Louis, Missouri. Dr. Greenhaw lectures and publishes on the revitalization of mainline Protestantism. He is a frequent guest preacher in congregations and church gatherings within the United States and has preached, taught and lectured in Asia, Africa, South America and Europe. David is married to Leigh Hunt Greenhaw, a retired law professor at Washington University Law School.
We look forward to Dr. Greenhaw's leadership in July!
Laity Nominations
Each year the Council recognizes two laypeople for service to the Council and to their local congregations. The Laywoman and Layman awards are designed to express our appreciation to individuals who:
Shared the open, welcoming, joyful spirit of the Council as well as items of Council news with their local congregations;

Shared events, joys and concerns of their congregations with the wider fellowship of the Council.

Acted as advocate and interpreter of the Council within their local congregations.

Participated in area and regional events as well as attending Annual Conference.

You may nominate a candidate for Laywoman and/or Layman of the year. Please include in your nomination:
Your name and contact information.

The name and contact information of your nominee.

A short biographical sketch of your nominee.

Specifics on how the nominee has fulfilled the expectations for the award listed above.

Submit your nominations by email to iccc60423@sbcglobal.net, or by postal mail to ICCC, 21116 Washington Parkway, Frankfort, IL 60423. Deadline for nominations is April 15th.