2019 Annual Conference Highlights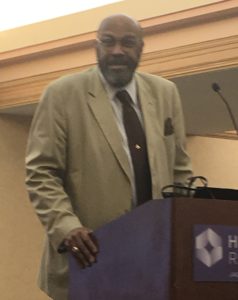 Our Annual Conference in Jacksonville, Florida last month was a great success!
We had a dynamic bible study led by Rev. Dr. Marvin McMickle, retired President of Colgate Rochester Crozier Divinity School in Rochester, New York.
We heard great preaching by Rev. Carl Davis, Sr., Rev. Dr. Sharyon Cosey, Rev. Forrest Parkinson and Javori Moore.
We had informative workshops led by Rev. Bruce Jones, Rev. Eloise Crenshaw, Antoinette Cook, Rev. Naomi Washington-Leapheart, a great panel discussion with seven of our Chaplains – Chaplains Sharyon Cosey, Michael Donahue, Daren Armstrong, Hare Varnon. Bradley Walgren, Wendy Childress and Elizabeth Gobeli, and a timely Prayer Breakfast focused on the work of the AGAPE Ministry and prayer for all people.
The children, youth and young adults had a great time with creative projects and mission activities, and our youth led a spirited worship service.
And of course, we had lots of great fellowship and food!

Finally, we held a prayer vigil at the Jacksonville Landing to pray for an end to violence. The Jacksonville Landing was the site of a mass shooting that occurred at a video game tournament , on August 26, 2018, where a lone gunman, David Katz, shot and killed two people and injured another ten before committing suicide. It was a time of prayer but also a call to action to work to end all acts of violence in our communities.
Harry Foockle was elected to a second one-year term as President of the Council. Chaplain Wendy Childress and the Rev. Rhonda Blevins were elected to the Board of Directors. Linda Hopkins, Rev. Julia Powe and Saundra Nelson were elected, and Myrtis Brame and Doris Marcisak were re-elected to the Board of Trustees. George Greatrex was elected as a new Trustee, and Leroy McCreary was re-elected as Trustee to the Endowment Fund. Javori Moore was elected by the youth members as Youth President, and Dr. Connee Fitch-Blanks was elected by members of the Women's Christian Fellowship as its President. Congratulations to our newly elected leaders!
We look forward to moving ICCC's vision and mission forward as we prepare to celebrate our 70th anniversary next year in Dublin, Ohio. Our 2020 Annual Conference will be held July 20-23 at the Embassy Suites Columbus-Dublin Hotel, Dublin, OH. Dublin is in the Columbus, Ohio metro area. Please put the dates on your calendar!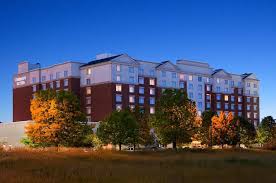 Embassy Suites Columbus-Dublin
5100 Upper Metro Place
Dublin, Ohio

We are excited to have you join us for our
2020 International Council of Community Churches 70th Annual Conference
in Dublin, OH!
Monday, July 20 through Thursday, July 23, 2020
The Conference Committee, led by Jerry Brown, is hard at work planning a wonderful experience for 2020. Start to make your plans now. You won't want to miss this annual event!
2020 Annual Conference Planning Committee: Jerry Brown, Roberta Smith, Abraham Wright, Nick Brame, Karen Neely, Doris Marcisak, Connee Fitch-Blanks, Wayne Samuels, Marcus Tillery and Denise Wallace.
Youth Annual Conference Scholarship
The ICCC will award a scholarship open to any Youth Annual Conference attendee (entering grade 7 through 12), which will pay for the registration fee and Fellowship Luncheon.
Pastors from any ICCC member church may submit to the Council Office their nomination for the award with a letter of recommendation introducing the candidate and explaining why they would like this person to receive the scholarship. For an application,

click here.
Nominations must be submitted for review no later than March 31 before the conference. They should be sent to the Council Office at 21116 Washington Pkwy, Frankfort, IL 60423, attn: Youth Scholarship. The decision will be announced in the May issue of the Christian Community.
If you would like to make a contribution to the Youth Program Stipend Fund, designate your contribution here through our website, or send a check to the council office with a note of designation.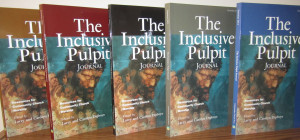 2020 Inclusive Pulpit Submissions Welcome!
Deadline April 30, 2020
Preached any good sermons lately? "The Inclusive Pulpit" – an annual publication of the International Council of Community Churches – would love to hear from you and publish your sermon in our upcoming edition.
Challenged by a good sermon? "The Inclusive Pulpit" would love for you to recruit the preacher to submit that wonderful sermon for publication in our upcoming edition.
Inspired by any good reflections, poems or worship material? "The Inclusive Pulpit" welcomes those submissions as well.
Seasoned pastors, senior saints, new pastors, seminarians, youth group leaders? Help us celebrate the working of the Holy Spirit in the many ministries of the ICCC.