The 71st Annual Conference of the International Council of Community Churches will be held at the
Embassy Suites Columbus-Dublin Hotel
5100 Upper Metro Place, Dublin, OH 43017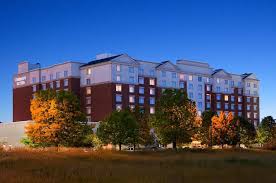 Monday July 19 – Thursday July 22, 2021
2021 Annual Conference Planning Committee: Jerry Brown, Roberta Smith, Abraham Wright, Nick Brame, Karen Neely, Doris Marcisak, Connee Fitch-Blanks, Wayne Samuels, Marcus Tillery, Bob Harris and Linda Hopkins.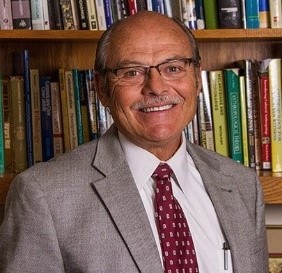 Meet the 2021 Annual Conference Bible Study Leader,
Rev. Dr. William P. Payne!


We are pleased and excited to have Rev. Dr. William Payne as our Bible Study Lecturer this summer!
Dr. Bill Payne is a natural evangelist, a seasoned pastor, and a gifted professor. Since he believes that teaching is a spiritual gift, he invites the Holy Spirit to come into his classes at Ashland Theological Seminary. During many class sessions, he has clearly sensed the Lord's thick presence. At times, a class devotion has turned into a spontaneous outpouring of the Spirit, shaking things up in ways that only God can. We look forward to this experience in July!

Dr. Payne is not only a professor; his 29.5 years of service with the Navy and Marine Corps has provided him with ministry opportunities in 27 countries. Before retiring, he served as the Deputy Force Chaplain in Iraq and the Military Sealift Command Chaplain in San Diego. Additionally, he pastored a Cuban refugee camp in Panama, served as the community manager for all Reserve Force chaplains, worked as a hospital chaplain, commanded a unit of 17 chaplains and enlisted specialists, and deployed from Okinawa during Desert Storm. He has a military subspecialty code in religion and culture and is a Fleet Marine Force Qualified Officer (FMFQO).
Dr. Payne graduated from Asbury Theological Seminary (PhD Intercultural Studies), Emory University (M.Div.), and Florida Southern College (BA Religion). He is ordained in the United Methodist Church and is a full member of the Florida Conference. He has served the local church as a student pastor, associate pastor, pastor, senior pastor, and interim pastor. During his last pastorate, he planted a large Hispanic ministry that included satellite outposts throughout Tampa Bay.
In addition to expertise in evangelism, world missions, and chaplaincy, Dr. Payne has published widely on early American Methodism, Latin American Pentecostalism, folk religion, and spiritual warfare. He especially enjoys preaching, consulting with churches, and doing inner healing. He developed and directs the chaplaincy study degrees at Ashland Theological Seminary.
Dr. Payne will certainly inspire and challenge us to answer God's call (Whom shall we send, and who will go for us?) and respond to God's direction for our churches and our lives this summer. Please plan to join us!
2021 Annual Conference Workshops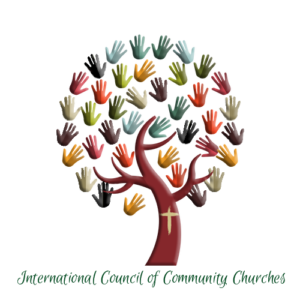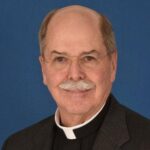 Chaplaincy – The Clinical and the Practical

This workshop, led by Chaplain John Sugden, is intended to provide a framework to better understand the emotional content of patient conversations, the dynamics of grief and loss and how we honor the patients truth and give it reverence. A review of motivational interviewing and the healing power of listening and bearing witness will be covered in depth.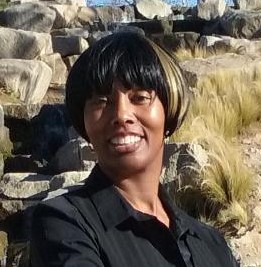 Family Wellness Workshop
This workshop, led by Chaplain Wendy Childress, is for parents, grandparents, guardians, and children (8 and older). It is designed to provide skills necessary for healthy families. You will learn techniques to assist parents and children navigate their ever-growing and ever-changing relationships. We know that families have good times and bad times. This workshop will provide you with tools and skills to help you go through the hard times as well as the good times. The goal is to learn with your family and other families but also for you to have fun doing so.
We Need a Revival
led by Rev. Eloise Chrenshaw
What is revival? Revival is a sovereign work of God—in answer to sincere prayer—in which he: Grips his people with deep conviction, repentance, forgiveness, and deliverance from personal sins; Fills his people with the Holy Spirit and manifesting in them the fruit and graces of the Holy Spirit; Causes non-Christians to honestly seek Him; Ignites in His people, young and old a passion to bring the lost to Christ at home and around the world.
Who is responsible for revival? God or Man? Do you work a revival up or do you pray a revival down? What are the conditions of a revival? Man prepares the way for revival after praying to a sovereign God the creator who knows what we need. Everything in creation is under God's control. He has chosen however, to give to his children the privilege of working together with Him to take the good news of His love and forgiveness in Christ to the world. Whatever God tells you to do he will give you the power and ability to do it.
If my people who are called by my name, will humble themselves and pray and seek my face and turn from their wicked ways then will I hear from heaven and will forgive their sins and will heal their land. ~ 2 Chronicles 7:14
Fasting is the only discipline that meets all the conditions of 2 Chronicles 7:14. When one fasts he humbles himself; he has more time to pray, more time to seek God's face, and certainly he would turn from all human sin. One could read the Bible, pray, or witness for Christ without repenting of his sins. But one cannot enter a genuine fast with a pure heart and pure motives and not meet the conditions of this passage.
More workshop details to follow!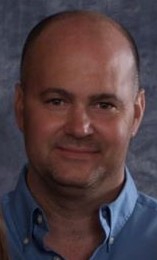 Hello youth/youth parents/youth grandparents, etc.!


I'm Clint Cook, the volunteer to help lead the Youth (entering grades 6 through 12 in the fall) at this year's ICCC annual conference in Dublin, OH. My wife Antoinette will provide assistance. We both attend Antioch Community Church, in Kansas City, MO.
I have been a scout leader for the last ten years and want to revisit the leadership organization of the ICCC youth program. In the past few years they have been adult-led; I would like to see them be more youth-led. What this means is that the kids will have more input on their worship service and their activities.
To achieve this, I would like everyone to talk to their youth and not only encourage them to attend the conference this year, but also provide input for their program. Please have them register as early as possible and I can e-mail them to get them involved in the planning process.
I plan on suggesting different ideas and activities for the youth to discuss, via e-mail or Zoom, and decide what they want to do. If any youth finds something, via internet, that they think would be fun they're welcome to add to the discussion.
I also would like them to start planning their worship service a couple of months before conference so that there will be less classroom time and give them more time for other activities.
By allowing our youth be the leaders, I hope they will learn about leadership, planning and organization, and responsibility yet still have fun while they are learning. They are the next leaders of our Council and our churches, and need to be planning for adulthood.
Any questions or comments please feel free to contact me at clintcook17@yahoo.com. Thank you for your encouragement and support.
Intergenerational Meal Packaging Event
Scheduled at Annual Conference Hotel, july 2021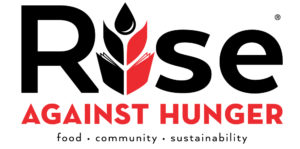 For the first time ever, the upcoming Annual Conference is hosting a community service project for all attendees as part of the regular conference agenda. This is something that the ICCC has wanted to do for several years, because it encourages participation and team-building, and helps others in need.
Sponsored by the ICCC Hunger Relief Mission Committee, and in conjunction with an organization called "Rise Against Hunger", conference attendees will package more than 10,000 meals for food-challenged Third World families in only 2 hours' time. What's more, attendees can do this during normal conference hours without having to leave the conference hotel.
Rise Against Hunger has helped volunteer organizations package more than 500 million meals for food-challenged people in 77 countries since its founding in 2005. ICCC member church, The Chapel By The Sea which is located in Clearwater Beach, FL, has sponsored Rise Against Hunger (RAH) meal packaging events for the past 5 years with considerable success.
The meal packaging involves putting rice and other nutrients into single-meal plastic bags for bulk shipment overseas. The process involves no heavy lifting and can be done in street clothes whil

e seated

or standing. It can be easily accomplished by volunteers from 6 to 90-plus years of age.
RAH provides all the food and supplies needed for the project. A RAH representative will be on site to help guide us through the process at every step.
Volunteers Needed Who Want to Make a Difference
WHO: We need volunteers of all ages to package the meals. Depending on the number of volunteers we get, you will spend one or two hours of time to help feed impoverished families in war-ravaged lands as well as in famine and natural disaster-stricken countries in the Third World.
WHEN and WHERE: Thursday July 22, 2021
2:45 PM – 2:55 PM in the Post Room for a brief Introductory meeting.

3:00 PM – 4:45 PM in the Muirfield Room just down the hall for the meal packaging
HOW: It's easy to volunteer. Just let ICCC Administrator, DeAnn know that you want to help by sending her an email at icccdc@sbcglobal.net.
ICCC Hunger Relief Mission Committee
(Bob Harris, Chair; Myrtis Brame, Jan Burch & Tom Friedberg)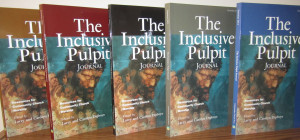 2021 Inclusive Pulpit Submissions Welcome!
Deadline April 30, 2021
Preached any good sermons lately? "The Inclusive Pulpit" – an annual publication of the International Council of Community Churches – would love to hear from you and publish your sermon in our upcoming edition.
Challenged by a good sermon? "The Inclusive Pulpit" would love for you to recruit the preacher to submit that wonderful sermon for publication in our upcoming edition.
Inspired by any good reflections, poems or worship material? "The Inclusive Pulpit" welcomes those submissions as well.
Seasoned pastors, senior saints, new pastors, seminarians, youth group leaders? Help us celebrate the working of the Holy Spirit in the many ministries of the ICCC.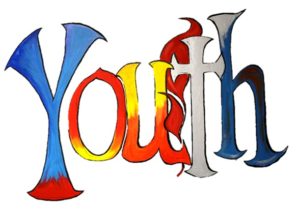 Youth Annual Conference Scholarship

The ICCC will award a scholarship open to any 2021 Youth Annual Conference attendee (entering grade 7 through 12), which will pay for the registration fee and Fellowship Luncheon. Pastors from any ICCC member church may submit to the Council Office their nomination for the award with a letter of recommendation introducing the candidate and explaining why they would like this person to receive the scholarship. For an application, click here.
Nominations must be submitted for review no later than April 30, 2021. They should be sent to the Council Office at PO Box 846, Longmont, CO 80502, attn: Youth Scholarship. The decision will be announced in the May issue of the Christian Community.
If you would like to make a contribution to the Youth Program Stipend Fund, designate your contribution here through our website, or send a check to the council office with a note of designation.
A 2-day Virtual Gathering took place instead of the 2020 70th Annual Conference, July 20 & 21, 2020.
Below are the recordings.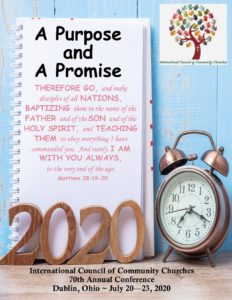 MONDAY, JULY 20

Preaching: Rev. Elizabeth Hagan,
Palisades Community Church, Washington, DC
Workshop – "Seeing Christianity from the Outside"

Get the Replay


led by Rev. Bruce Jones
Break

– resume virtually in 1 hour

Shoutouts
Get the Replay
His Eye on the Sparrow
Get the Replay
Bible Study – Rev. Dr. John W. Kinney

Get the Replay
Workshop – "Day of Service: Evangelism in the Community Church"

Get the Replay


led by Rev. Ken Nelson and Mr. Nick Brame

TUESDAY, JULY 21
12:00pm* Workshop – "Chaplaincy During Times Like These"

Get the Replay


led by Rev. Dr. Sharyon Cosey
Workshop -"The ICCC: Where We Have Been. Where Are We Going?"

Get the Replay


led by
Rev. Bob Fread and Rev. Phil Tom
Break

– resume virtually in 1 hour
2020 Annual Conference Planning Committee: Jerry Brown, Roberta Smith, Abraham Wright, Nick Brame, Karen Neely, Doris Marcisak, Connee Fitch-Blanks, Wayne Samuels, Marcus Tillery, Bob Harris and Linda Hopkins.