The 71st Annual Conference of the International Council of Community Churches will be held at the
Embassy Suites Columbus-Dublin Hotel
5100 Upper Metro Place, Dublin, OH 43017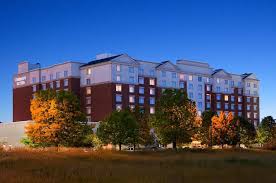 Monday July 19 – Thursday July 22, 2021
has been extended thru June 25th! $195.00 for Adult Registration.
2021 Annual Conference Planning Committee: Jerry Brown, Roberta Smith, Abraham Wright, Nick Brame, Karen Neely, Doris Marcisak, Connee Fitch-Blanks, Wayne Samuels, Marcus Tillery, Bob Harris and Linda Hopkins.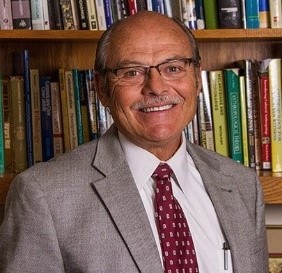 Meet the 2021 Annual Conference Bible Study Leader,
Rev. Dr. William P. Payne!


We are pleased and excited to have Rev. Dr. William Payne as our Bible Study Lecturer this summer!
Dr. Bill Payne is a natural evangelist, a seasoned pastor, and a gifted professor. Since he believes that teaching is a spiritual gift, he invites the Holy Spirit to come into his classes at Ashland Theological Seminary. During many class sessions, he has clearly sensed the Lord's thick presence. At times, a class devotion has turned into a spontaneous outpouring of the Spirit, shaking things up in ways that only God can. We look forward to this experience in July!

Dr. Payne is not only a professor; his 29.5 years of service with the Navy and Marine Corps has provided him with ministry opportunities in 27 countries. Before retiring, he served as the Deputy Force Chaplain in Iraq and the Military Sealift Command Chaplain in San Diego. Additionally, he pastored a Cuban refugee camp in Panama, served as the community manager for all Reserve Force chaplains, worked as a hospital chaplain, commanded a unit of 17 chaplains and enlisted specialists, and deployed from Okinawa during Desert Storm. He has a military subspecialty code in religion and culture and is a Fleet Marine Force Qualified Officer (FMFQO).
Dr. Payne graduated from Asbury Theological Seminary (PhD Intercultural Studies), Emory University (M.Div.), and Florida Southern College (BA Religion). He is ordained in the United Methodist Church and is a full member of the Florida Conference. He has served the local church as a student pastor, associate pastor, pastor, senior pastor, and interim pastor. During his last pastorate, he planted a large Hispanic ministry that included satellite outposts throughout Tampa Bay.
In addition to expertise in evangelism, world missions, and chaplaincy, Dr. Payne has published widely on early American Methodism, Latin American Pentecostalism, folk religion, and spiritual warfare. He especially enjoys preaching, consulting with churches, and doing inner healing. He developed and directs the chaplaincy study degrees at Ashland Theological Seminary.
Dr. Payne will certainly inspire and challenge us to answer God's call (Whom shall we send, and who will go for us?) and respond to God's direction for our churches and our lives this summer. Please plan to join us!
2021 Annual Conference Workshops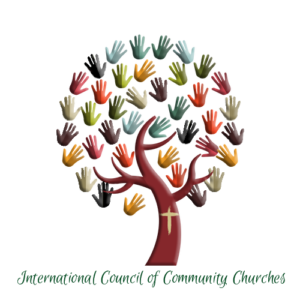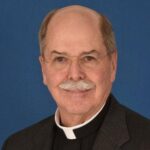 Chaplaincy – The Clinical and the Practical

This workshop, led by Chaplain Rev. John Sugden, is intended to provide a framework to better understand the emotional content of patient conversations, the dynamics of grief and loss and how we honor the patients truth and give it reverence. A review of motivational interviewing and the healing power of listening and bearing witness will be covered in depth.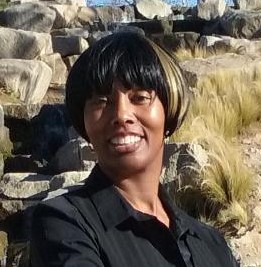 Family Wellness Workshop
This workshop, led by Chaplain Wendy Childress, is for parents, grandparents, guardians, and children (8 and older). It is designed to provide skills necessary for healthy families. You will learn techniques to assist parents and children navigate their ever-growing and ever-changing relationships. We know that families have good times and bad times. This workshop will provide you with tools and skills to help you go through the hard times as well as the good times. The goal is to learn with your family and other families but also for you to have fun doing so.
We Need a Revival
led by Rev. Eloise Chrenshaw
What is revival? Revival is a sovereign work of God—in answer to sincere prayer—in which he: Grips his people with deep conviction, repentance, forgiveness, and deliverance from personal sins; Fills his people with the Holy Spirit and manifesting in them the fruit and graces of the Holy Spirit; Causes non-Christians to honestly seek Him; Ignites in His people, young and old a passion to bring the lost to Christ at home and around the world.
Who is responsible for revival? God or Man? Do you work a revival up or do you pray a revival down? What are the conditions of a revival? Man prepares the way for revival after praying to a sovereign God the creator who knows what we need. Everything in creation is under God's control. He has chosen however, to give to his children the privilege of working together with Him to take the good news of His love and forgiveness in Christ to the world. Whatever God tells you to do he will give you the power and ability to do it.
If my people who are called by my name, will humble themselves and pray and seek my face and turn from their wicked ways then will I hear from heaven and will forgive their sins and will heal their land. ~ 2 Chronicles 7:14
Fasting is the only discipline that meets all the conditions of 2 Chronicles 7:14. When one fasts he humbles himself; he has more time to pray, more time to seek God's face, and certainly he would turn from all human sin. One could read the Bible, pray, or witness for Christ without repenting of his sins. But one cannot enter a genuine fast with a pure heart and pure motives and not meet the conditions of this passage.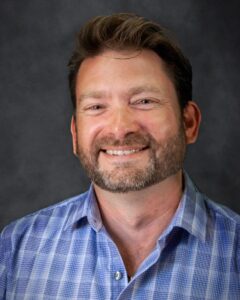 "We are all Newcomers: A roundtable discussion on being the church in a post-pandemic world" guided by Rev. Michael Droege
Before we ever heard of COVID-19 we knew that the way we were doing church wasn't working the way it seemed to work a generation ago. The pandemic forced us to rethink every detail of ministry since how we "did" church was no longer possible. Many of us discovered the heart of our faith community and developed new and innovative ways to be together. Beyond that, we had deep and meaningful discussions on what it means to be the church in the world today. We all have something to contribute to this conversation and you are invited to join this "roundtable" discussion where we explore "what have we learned". Rev. Michael W. Droege is the Pastor of Wilson Memorial Church, a church ministry coach, and adjunct professor of adolescent faith formation at Drew University.

"ABC'S of Communing with God thru Prayer, Praise and His Promises."
How, when, why do we pray? Do we believe God hears our prayers? When, why, how do we praise God? This discussion of some of God's promises will be led by the ICCC Women's Christian Fellowship. Do you believe?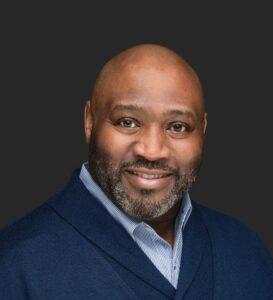 "Get Your House In Order: Estate Planning Essentials"

led by Mr. John Neil Lindsey, Attorney at Law
This presentation will cover some of the essentials of sound estate planning. Topics will include: testamentary will vs. trust, how can one avoid the probate process, common mistakes in estate planning, questions to guide your estate planning, and strategies to help you protect your assets. Is Your House in Order?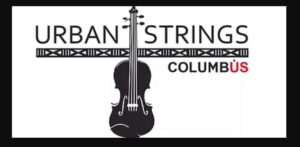 "Have Strings… Will Travel."
Urban Strings Columbus (USC) is a performing youth string orchestra with a wide repertoire of music ranging from classical to gospel as well as hip hop.
Urban Strings Columbus, founded in 2007, was created to recruit and support underserved minority youth to play string instruments. In 2018, USC earned 501 3c status.
USC is organized in three tiers that allow students to experience string performance from the beginning, intermediate, and advanced levels. The three levels include:
Quarter Notes: Beginning students who have played their instruments for 1 – 2 years and are yet developing their techniques​
Half Notes: Intermediate musicians who are more familiar with their instruments, yet not ready to perform at an advanced level.​
Premier Group: Advanced musicians who have played their instruments for three or more years who can perform advanced string literature.
USC is pleased to showcase their string program along with their talented student musicians who attend public, private, charter, and parochial schools throughout Central Ohio. Having performed for audiences all across the country, Urban Strings Columbus is committed to continually bring inspiration to audiences everywhere.
As they are motivated by the phrase "Have Strings… Will Travel" we look forward to their performance at Annual Conference on July 19, 2021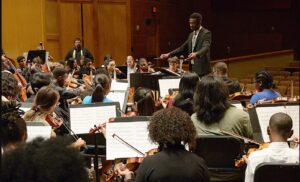 Due to poor registration and attendance at this time, and with significant limitations dictated by the COVID response, we cannot accommodate and have cancelled the children's, youth and young adult programs for the 2021 Annual Conference.
Additionally, we have had to cancel the Rise Against Hunger event. Distancing and space limitations won't allow us to do this. We do hope that we will be able to replace the Hunger Mission with another opportunity that fits our restrictions and attendance. If that presents itself, we will get the news out a.s.a.p.
Thank you for your patience and understanding.
A 2-day Virtual Gathering took place instead of the 2020 70th Annual Conference, July 20 & 21, 2020.
Below are the recordings.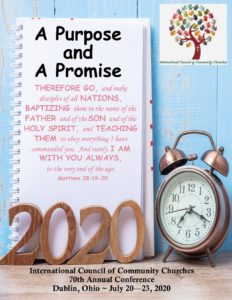 MONDAY, JULY 20

Preaching: Rev. Elizabeth Hagan,
Palisades Community Church, Washington, DC
Workshop – "Seeing Christianity from the Outside"

Get the Replay


led by Rev. Bruce Jones
Break

– resume virtually in 1 hour

Shoutouts
Get the Replay
His Eye on the Sparrow
Get the Replay
Bible Study – Rev. Dr. John W. Kinney

Get the Replay
Workshop – "Day of Service: Evangelism in the Community Church"

Get the Replay


led by Rev. Ken Nelson and Mr. Nick Brame

TUESDAY, JULY 21
12:00pm* Workshop – "Chaplaincy During Times Like These"

Get the Replay


led by Rev. Dr. Sharyon Cosey
Workshop -"The ICCC: Where We Have Been. Where Are We Going?"

Get the Replay


led by
Rev. Bob Fread and Rev. Phil Tom
Break

– resume virtually in 1 hour
2020 Annual Conference Planning Committee: Jerry Brown, Roberta Smith, Abraham Wright, Nick Brame, Karen Neely, Doris Marcisak, Connee Fitch-Blanks, Wayne Samuels, Marcus Tillery, Bob Harris and Linda Hopkins.