The 72nd Annual Conference of the International Council of Community Churches will be held at the
Embassy Suites Columbus-Dublin Hotel
5100 Upper Metro Place, Dublin, OH 43017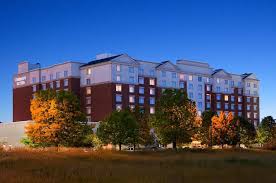 Monday July 18 – Thursday July 21, 2022
EARLY BIRD SPECIAL thru June 1st, 2022!
$195.00 for Adult Registration.
2022 Annual Conference Planning Committee: Jerry Brown, Roberta Smith, Abraham Wright, Nick Brame, Cairn Neely, Connee Fitch-Blanks, Bob Harris and Linda Hopkins.
2022 Annual Conference Bible Study Lecturer

THE REV. DR. LEAH D. SCHADE
Speaker, Author, Preacher, Professor
Preaching * Political Divides * Dialogue * Research
The Rev. Dr. Leah D. Schade is the Associate Professor of Preaching and Worship at Lexington Theological Seminary in Lexington, Kentucky. An ordained Lutheran minister (ELCA) for more than twenty years, Leah earned both her MDiv and PhD degrees from the Lutheran Theological Seminary at Philadelphia (now United Lutheran Seminary). She has pastored three Pennsylvania congregations in suburban, urban, and rural contexts. Her book, Preaching in the Purple Zone: Ministry in the Red-Blue Divide (Rowman & Littlefield, 2019), explores how clergy and congregations can address controversial social issues using nonpartisan, biblically-centered approaches and deliberative dialogue. She is also the author of Creation-Crisis Preaching: Ecology, Theology, and the Pulpit (Chalice Press, 2015), and co-editor with Margaret Bullitt-Jonas of Rooted and Rising: Voices of Courage in a Time of Climate Crisis (Rowman & Littlefield, 2019).
Dr. Schade received a $30,000 grant from the Wabash Center for Teaching and Learning in Theology and Religion to study deliberative dialogue in classrooms and congregations. She has conducted longitudinal research on ministry, preaching, and social issues that has surveyed nearly 3,000 clergy and 1,000 laity since 2017. Dr. Schade received the Kentucky Council of Churches award in 2019 and is the EcoPreacher blogger for Patheos.
Below is a brief description of Dr. Schade's planned Bible Study lecture.
Can We Talk? What the Bible Can Teach Us about Dialogue in a Divisive Time
Ministry in the red-blue divide is fraught with risks, but also offers opportunities for proclaiming the gospel and building community in profound and contextual ways. Informed by insights from her longitudinal research of nearly 3000 clergy and 1000 laity from 2017-2021, the Rev. Dr. Leah D. Schade will help clergy and laity focus on insights from Scripture that can offer us wisdom in the midst of our fractured society. Based on her book Preaching in the Purple Zone: Ministry in the Red-Blue Divide (Rowman & Littlefield, 2019), Dr. Schade will introduce a "dialogical lens" for reading the Bible.
Navigating the Red-Blue Divide: Clergy and Congregations in Collaboration
How can clergy and laity work together to navigate the political divides that plague our society and our congregations? What are ways that congregations can support their pastors when they preach and teach about the social issues that affect the people of God? In this conversation, we'll practice using the "dialogical lens" for exploring passages of the Bible and how it can help build relationships of trust and dialogue so that both pastors and parishioners can feel heard, respected, and held in God's grace.
We eagerly look forward to hearing what she, led by the Holy Spirit, has to share with us at our Annual Conference in July.
POST CONFERENCE MATERIALS: Dr. Schade used several materials for her presentation. Click to view or download the following: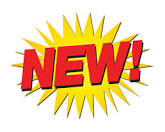 Ministerium Lecture at 2022 Annual Conference
T

he Ministerium will be hosting an event on Monday, July 18th from 1:30pm-5pm. All Clergy are invited! Hosting the lecture will be the 2022 Conference Bible Study Lecturer Rev. Dr. Leah D. Schade, Author of Preaching in the Purple Zone:
Ministry in a House Divided: Discovering Our "Theologies of Conflict"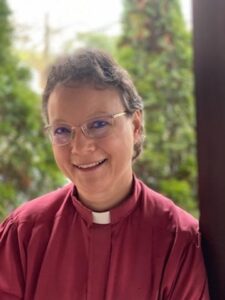 Tensions and conflict are normal within churches and among people of faith, but they are also sources of anxiety and dread for many. However, if we look at conflict from a theological perspective, we may discover God's presence in unexpected ways. This session will explore the unspoken assumptions that people of faith can have about the relationship between God and our human disagreements and skirmishes. Is it possible to be in conflict and yet remain connected? How do we assess our "theologies of conflict" to understand ourselves and our faith more fully? Participants will work with a tool that they can use in their congregations to unearth our beliefs about how God relates to us in the midst of conflict so that we can find common vocabulary and handle tensions in a healthier and growth-producing way.
2022 Annual Conference Workshops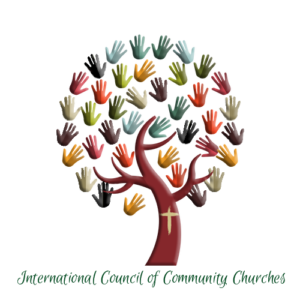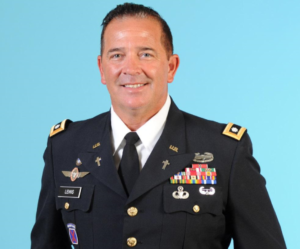 "Stress in a Restricted Environment" led by Chaplain Ken Lewis
Ken will draw some parallels from his combat experience (not too graphic) and current stress of today in our restricted or constrained environment. How unsuccessful soldiers struggled with stress. How successful believers in combat handled it and how successful believers in the civilian populace handle it.
Ken entered the US Army in 1986. After basic training, Airborne School and RIP (Ranger Indoctrination Program), he was assigned as anInfantry Rifleman in 3d BN, 75th Ranger Regiment where he served until 1988. He was then assigned as an instructor at the 29th Infantry Regiment, Fort Benning, GA until his ETS in 1990.
Chaplain Lewis then entered the full-time ministry service in 1990 where he worked as the Associate Pastor at Harvest Baptist Temple in Clyde, Ohio. He served in this position until his re-entry into the active duty Chaplain Corp until 2005. While serving as the Associate Pastor, he completed his Bachelor of Arts in Theology in 1994 and his Master of Divinity in 2001 both from Baptist Bible College and Seminary, Clarks Summit, PA.
Chaplain Lewis entered the US Army Chaplaincy in 2005 at Fort Jackson, SC. After graduating from the Chaplain Officer Basic Course in SEP 2005 he was assigned to Fort Knox, KY as the 2-81 Armor Battalion Chaplain. In 2007 he was assigned as the 19th Engineer Battalion Chaplain, Fort Knox, KY. He deployed to Iraq with the 19th EN BN in support of Operation Iraqi Freedom. In 2008 he was assigned to USASOC as the 96th Civil Affairs Battalion Chaplain, Fort Bragg, NC. His next assignment was with 1st BN, 3d Special Forces group, Fort Bragg, NC as the Battalion Chaplain and deployed to Afghanistan in support of Operation Enduring Freedom. Next he was assigned to the 1/507th Parachute Infantry Regiment (Airborne), Fort Benning, GA as the Battalion Chaplain. In May of 2013 he was assigned to the 199th Infantry Brigade, Fort Benning, GA serving as the Brigade Chaplain. After graduating from Command and General Staff College in Leavenworth, KS, he was assigned as the Deputy Command Chaplain for 1st Special Forces Command, Fort Bragg, NC. In December, 2017 assumed duties as the Brigade Chaplain for 3rd Recruiting Brigade, Fort Knox, KY. In 2019 he was assigned to 1BCT, 10th MTN DIV serving as the Brigade Chaplain and deployed to Afghanistan. In December 2020 he was assigned as the Chief of Concepts for Futures Command, Chaplain-CDID section, Fort Jackson, SC.
**In June 2022 he was assigned as the Division Chaplain for First Army Division East, Fort Knox, KY where he currently serves.
Chaplain Lewis's awards include: Bronze Star Medal (2 OLC), Meritorious Service Medal (3 OLC), ARCOM (4 OLC), AAM (2 OLC), NCO Development Ribbon, NATO Ribbon, OIF Ribbon, OEF Ribbon, Good Conduct Medal, National Defense Service Medal, Global War on Terrorism Service Medal and Combat Action Badge.
His military education includes: Ranger Indoctrination Program, Chaplain Officer Basic Course, Air Assault School, Airborne School, US Army Jumpmaster School, SF Operations Course, Resident
Racial Wealth Gap Learning Simulation Workshop
This simulation workshop is an interactive tool that helps people understand the connections among racial equity, hunger, poverty and wealth.
The Racial Wealth Gap Learning Simulation was a joint effort from Bread for the World and NETWORK. Since the simulation emphasizes the importance of racial equity, it can be a helpful companion tool for churches, organizations, agencies, schools, and communities that have begun working on race and want to learn more about the role that public policy has had, over time, in creating structural divides based on race.
This workshop will be facilitated by the ICCC Agape Team.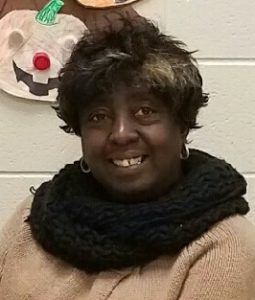 "God Cares"
led by Rev. Eloise Crenshaw
Knowing God cares, the 23rd Psalms comforts you. In your time of sorrow and brokenness, God cares. God's caring is showing regard and concern for us. Letting us know he is watching over us. Jesus knows the need for him to care for us when we are weak. The 23rd Psalms shows we must depend on God for everything, as the sheep does the shepherd. When we mourn, repent and die to sin we come to see our need for total dependence on God. The Lord is my shepherd I shall not want gives us freedom from devastation. Give us the strength and freedom to release us from the devastation of sin and creates a new place that God longs to reveal to us. In this place of satisfaction, we find the comfort David found, giving us peace beyond all understanding.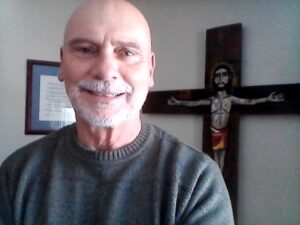 "Workshop on Healing Prayer" led by Rev. John Hardman-Zimmerman
The prayer and focus of this year's conference is "God, Heal Us." As the Gospels and Acts make clear, healing was central to the ministry of Jesus and the early church. God has always been and still is in the healing ministry. This workshop will provide a brief theological and historical overview of the ministry of healing and discuss considerations in praying for physical, emotional and spiritual healing. We will offer an approach to praying for healing and be available to pray for healing throughout the conference.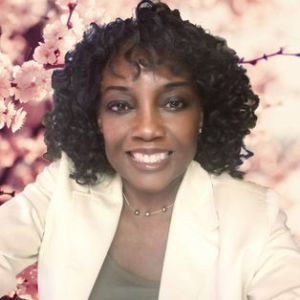 "How Can We Promote Racial Equity in 2022?" Facilitated by Linda Abington, Ph.D.
The question of how we can promote racial equity in 2022 will be examined and approached from a solution oriented perspective. Racial equity is the process of eliminating racial disparities and policies as individuals, communities, and as a society. In his book, "How to be an Antiracist", Dr. Ibram X. Kendi suggests in order to promote a racially equitable society, we as individuals must be intentional when interacting with others and must be aware of our actions and behaviors through self-evaluation. This may mean being present in the moment and being in the "now" as much as we can, seeing ourselves and others through the loving eyes of God as much as we can, and not beating ourselves up when we don't; just striving to do better. The following are goals and objectives of the upcoming workshop:
Goal 1: Examine how we as an International Council of Community of Churches can continue to strive for racial equity.
Objective 1: Look at ways to develop personal practices that individually combat racism and promote racial equity
Objective 2: Look at ways in which our communities and congregations can combat racism and promote racial equity.
Objective 3: Examine how we can empower ourselves and others to be antiracist.
Goal 2: Strategically work to eliminate racial equity gaps in our communities and congregations.
Objective 1: Examine the culture and climate of our respective churches and communities.
Objective 2: Look at ways to interact regularly with people of color and communicate shared desires, experiences, etc. This might allow us to see our equality and communal humanness, realizing that we share more commonalities than differences.
POST CONFERENCE MATERIALS: Dr. Abington used several meterials for her workshop. To view and download workshop materials, click here.
Come SOAR with us!
In 2022, the R.R.R. (Reimagine, Re-vision, Reframe) team will lead us in a SOAR visioning process; a profoundly positive approach to strategic thinking, planning, and leading. SOAR stands for Strengths, Opportunities, Aspirations, and Results, and is intended to be a positive approach to strategic conversations that allows an organization to construct its future through collaboration, shared understanding, and a commitment to action. The SOAR visioning process focuses on what the system is doing well, what the system wants more of, and how we move forward from positive images to positive action and results. SOAR leverages the Appreciative Inquiry paradigm to shift and amplify the energy and dialogue of stakeholders to strengths, opportunities, aspirations, and results, and this is a fantastic opportunity to learn the process and take it back to your own communities.
We'll begin to SOAR May 2 when the R.R.R. team enters a time of retreat and discernment about the future of the Council and effectively learn the process to lead others. The SOAR conversation will widen at our Annual Conference to include conference participants. R.R.R. members will collaborate to include local churches and communities in the conversation in the months following our annual gathering. Our ecumenical, interfaith, and wider church partners will also have ways they can participate in the SOAR conversations. Come SOAR with us!
You will have an opportunity to listen to our thoughts and plans, and we want to hear yours! Join us for lemonade and discussion after workshops on Wednesday, July 20th!
Rev. Rock Fremont
Committee Moderator
Nomination Recommendations are needed!
Under the ICCC Bylaws, the Board of Directors acts as the Nominating Committee for the Council. Terms of office begin at the close of the Annual Conference. If you have suggestions for nominees or if you wish to be considered as a nominee for an office, please respond no later than J. Nominations will be presented to the Annual conference business session, at which time additional nominations from the floor are in order. The available positions are:

Officers:
Treasurer – Serves one term for three years. Class of 2025

Board of Directors:
Vice President for Financial Development – Serves one term for three years. Class of 2025
Vice President for Membership Enlistment – Serves one term for three years. Class of 2025
Board of Trustees:
Chaplain Trustee- Serves one term for three years. Class of 2025
Western Zone, Region B – Serves one term for three years. Class of 2025
Eastern Zone, Region C – Serves one term for three years. Class of 2025

Your Input is vital:
When recommending an individual for service in any of the above positions, please be sure that the individual is willing to serve. Descriptions of all ICCC leadership positions can be found at https://www.icccnow.org/constitution-bylaws/. Then, inform the nominating committee of the name of the individual, their contact information and the position for which you are recommending them. Please include with your recommendation, a brief profile of the individual, including the name of the church or ministry center in which the person holds membership, activities with that congregation, and activities with the ICCC. Please send this information to both ICCCNOW@sbcglobal.net and cs83nick@aol.com.
Conference Youth Scholarship
If you know a teen who would like to attend the conference in Dublin, but needs some financial assistance, we have a plan. We have scholarship assistance available to pay for the registration fee of a Youth attendee. To apply for the scholarship, the following procedure will be used:
1) The scholarship is open to any Youth attendee (entering grade 7 through 12) and covers the regular registration fee and Fellowship Luncheon.
2) Pastors from any member church may submit their confidential nomination for the award with a letter of recommendation introducing the candidate and explaining why they would like this person to receive the scholarship.
3) Nominations must be submitted for review no later than April 30, 2022. They should be sent to the Council Office at PO Box 846, Longmont, CO 80502, attn: Youth Scholarship. Or email to ICCCNOW@sbcglobal.net
4) The submissions will be reviewed and presented to the ICCC Board of Directors for approval.
5) The ICCC President will communicate the board's decision to the recommending pastor to notify the recipient. The decision will also be announced in the June issue of the Christian Community. The winning recipient would be notified soon after the April 30th deadline.
APPLY TODAY!