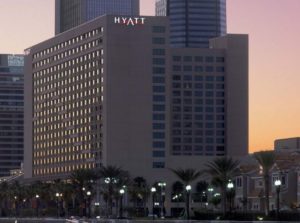 Hyatt Regency Jacksonville – Riverfront
225 E. Coastline Drive
Jacksonville, FL 32202

We are excited to have you join us for our
2019 International Council of Community Churches 69th Annual Conference
in Jacksonville, FL!
Monday, July 15 through Thursday, July 18, 2019
The Conference Committee, led by Jerry Brown, is hard at work planning a wonderful experience for 2019. Start to make your plans now. You won't want to miss this annual event!
To view a tentative abbreviated schedule of events,

click here.
To view a tentative YOUTH schedule of events, click here.
To view a tentative YOUNG ADULTS schedule of events, click here.
2019 Annual Conference Planning Committee: Jerry Brown, Roberta Smith, Abraham Wright, Nick Brame, Karen Neely, Doris Marcisak, Connee Fitch-Blanks, Wayne Samuels, Marcus Tillery, Renee Holmes and Denise Wallace.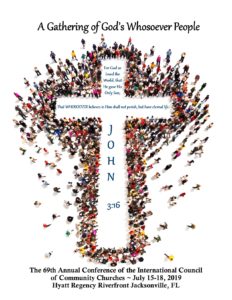 2019 Annual Conference Bible Study Leader:
Rev. Dr. Marvin A. McMickle
We are pleased to announce that Rev. Dr. Marvin McMickle will be our Bible Study lecturer at the 2019 Annual Conference being held in Jacksonville, FL. Rev. McMickle is currently the President, Director of the Doctor of Ministry Program & Professor of African American Religious Studies at the Colgate Rochester Crozer Divinity School in Rochester, NY.
Born in Chicago, Illinois in 1948, Marvin A. McMickle is a 1970 graduate of Aurora University in Aurora Illinois with a B.A. in Philosophy. His alma mater also awarded him the honorary degree of Doctor of Divinity in 1990 as well as the Distinguished Alumnus Award in 2000. He earned a Master of Divinity degree from Union Theological Seminary in New York City in 1973. That school also awarded him the Unitas Award in 2007. He earned a Doctor of Ministry degree from Princeton Theological Seminary in Princeton, NJ in 1983. Princeton later named him a Distinguished Alumnus in the school's bi-centennial year of 2012. He was awarded the Doctor of Philosophy degree (Ph.D.) from Case Western Reserve University in Cleveland, Ohio in 1998. In 2010 he was awarded the honorary degree of Doctor of Humane Letters by Payne Theological Seminary in Wilberforce, Ohio.
He was ordained to the Christian ministry in 1973 at the Abyssinian Baptist Church of New York City where he served on the pastoral staff from 1972-1976. He was pastor of St. Paul Baptist Church of Montclair, New Jersey from 1976-1986. While in New Jersey he served as president of the New Jersey Council of Churches from 1982-1986, as a member of the Montclair Board of Education from1982-1986, as well as two terms as president of the Montclair Chapter of the NAACP. He also taught preaching at New York, New Brunswick and Princeton Theological Seminaries.
From 1987-2011 he was Senior Pastor of Antioch Baptist Church of Cleveland, Ohio. During that time he led the church in establishing a ministry for people infected with or affected by HIV/AIDS. It was the first church-based program of its kind in the entire country! He also initiated the practice of having the church tithe one-tenth of its annual income to community-based programs every year. While in Cleveland, Dr. McMickle served on the Board of Trustees of Cleveland State University, as president of the Shaker Heights Board of education, and as president of both the local NAACP and Urban League chapters. He was the Professor of Homiletics at Ashland Theological Seminary from 1996-2011. Upon leaving Ashland he was voted by his faculty colleagues to be Professor Emeritus. He is a member of the Martin Luther King, Jr. Board of Preachers at Morehouse College in Atlanta, Georgia. In the winter semester of 2009 he served as a Visiting Professor of Preaching at Yale University Divinity School.
He was elected to be the 12th President of Colgate Rochester Crozer Divinity School in 2011.
He has been married to Peggy Noble McMickle since 1975. They have one son, Aaron James who lives in Brooklyn, New York with his wife Pilar Ramos and their daughters Aaliyah and Lola.
2019 Annual Conference Workshops
An Introduction to Grief Recovery:
Exploring the Common Myths about Grief
& How to Help Others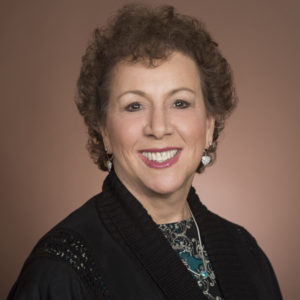 There is a lot of misinformation in our culture about grief. Because it makes others uncomfortable, it is often minimized or dismissed. When we suffer a loss, we are expected to quickly "Get over it." As a result, grievers feel even more isolated and alone and that something must be wrong with them. This results in unresolved grief, which shows up in unhealthy behaviors down the road.
In our society the focus seems to be on being positive and happy, and so the underlying message is "It's NOT OK to NOT BE OK". Often grievers are told "It takes time" or "Be strong", which are not helpful comments when someone's heart is broken.
In this interactive presentation, we will explore some common myths about grief and what you–as clergy, family, friend, or concerned community member–can do to help.
This workshop is presented by Rev. Lisa Fournier, Advanced Certified Grief Recovery Specialist®. with the Grief Recovery Institute, ordained interfaith minister and life coach. After experiencing the "Big 3" losses herself (Death of family members, divorce after a long-term marriage, and job loss), Lisa is passionate about helping others process unresolved grief and discover new purpose and joy in life. Lisa also has recent experience as a Hospice Chaplain after leaving her corporate career in Leadership and Organizational Development and Executive Coaching 4 years ago. Her book, "Bliss and Bless: A Guide to Living Well and Learning from Loss" is due to be published in the Fall of 2019.
It Takes Faith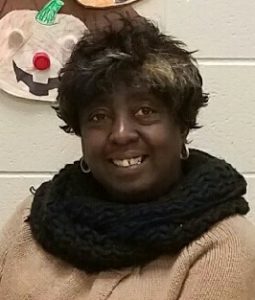 Faith is the substance or assurance of things we hope for, but have not yet received. Faith (confidence, belief, trust) is also our evidence of that which is not seen—the invisible spiritual things.
In this workshop, led by Rev. Eloise Crenshaw, we will explore the meaning of faith and what it takes to live a life that will deliver God's promises. The kind of prayer that moves mountains is the prayer for the fruitfulness of God's kingdom. God can do anything. In order for faith to work when God answers prayer, first you must be a believer, second you must not hold a grudge, be able to forgive, third you must not pray with selfish motives and fourth your request must be for the good of God's Kingdom. To pray effectively you need faith in God, not faith in the object of your request. If you focus only on your request you will have nothing if your request is refused. God wants us to anticipate and expect miracles to take place. Faith and trust in what it takes to believe God is who he says he is.
When you forgive unrighteousness done unto you, the other person no longer has the power over you. It takes faith in believing you have the power and authority to go, do and say what God says.
It takes faith to believe that healing will take place. It takes faith to give, it takes faith to live. God gives you life and gives it more abundantly. In order for miracles to take place it takes movement for it to manifest, so faith must be unleashed.
It takes faith to praise a God that will not forsake you. It takes faith to pray, fast and slow. It takes time to increase your faith and let God operate in your progress.
IT TAKES FAITH!!
Plan Intentional Worship that Helps Lead to Relationship with God: How to Engage Your Congregation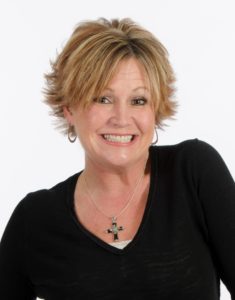 in a Journey of Worship
At the end of this workshop, y
ou will be able to plan worship services that intentionally flow, while staying relevant to the scripture and the sermon. You will learn
how to keep your whole worship team involved and informed.
Each element you plan will be purposefully placed to lead people on a meaningful journey of worship.
Along that journey, you'll become aware of the moments where the Holy Spirit is moving and will be likely places for people to respond to God.
This workshop is led by Antoinette Cook, Director of Worship at Antioch Community Church in Kansas City, MO.
Leading a Congregation Through Change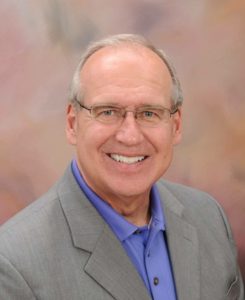 During the twentieth century, American churches developed a set of methods and practices that shaped ministry, evangelism, and organization for decades. As with many other institutions today, however, the biggest dilemma facing the church is its past success. Yet the church's very survival throughout history has been tied to its willingness and ability to adapt to the unique conditions of the day. In this workshop we will examine six critical choices that will help lead your congregation through change.
Bruce Jones is the organizing pastor and founder of Imagine Church, Charlotte, and a regional trustee of the International Council of Community Churches. He has assisted in launching two new congregations and has led churches in college, university, and suburban settings. He has training and background in congregational development, evangelism, and church growth.
Black to the Future: Science Fiction as Sacred Text
"Nothing happens in the "real" world unless it first happens in the images in our heads." — Gloria Anzaldúa
Evil cannot succeed without first capturing the images in our heads. How is prophetic possibility constrained by our anesthetized imaginations? This interactive workshop explores world building and theology in speculative fiction in literature, film, television, music, short stories, and graphic novels. We will particularly engage decolonized notions of time, peace, love, health, identity, ability, and technology as found in the sci-fi work of Black and non-Black people of color. Ultimately, we will think together about how these texts can spark revolution in our ministry work.
This workshop is led by Rev. Naomi Washington Leapheart, Minister | Faith & Justice Organizer | Organizational Consultant.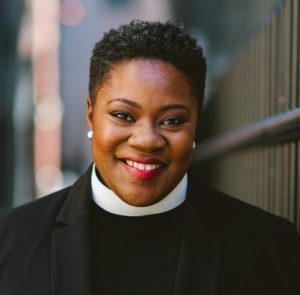 Do Black Lives Matter to God?
A Theological Reflection on Suffering, Race, Resistance, and Redemption
If God is benevolent, just, and powerful, how can/does suffering persist in the lives of Black people living the United States? How do our understandings of sin, evil, and salvation influence the Christian response to racial injustice? In this workshop, we will explore the theological implications of Black suffering and connect those implications to the Church's call to do justice.
This workshop is led by Rev. Naomi Washington Leapheart, Minister | Faith & Justice Organizer | Organizational Consultant.
Life as a Chaplain
The chaplain workshop will be designed to provide information regarding the role and responsibilities of a chaplain while also offering insights on how chaplaincy
differs from other forms of clergy work.
A panel of ICCC chaplains will present various aspects of chaplaincy including some of
the basic qualifications which required as one seeks a chaplaincy career path.
Planning to participate on this panel so far are ICCC Chaplains Sharyon Cosey, Will Armstrong, Wendy Childress, Elizabeth Gobeli, Hare Varnon and Brad Walgren.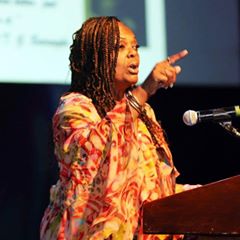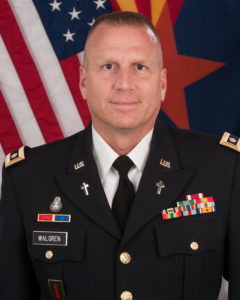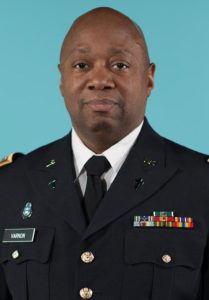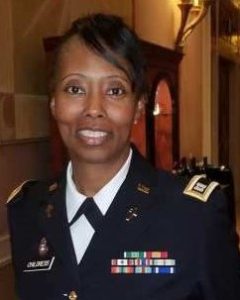 Rev. Dr. Sharyon Cosey CH (CPT) Daren Armstrong CH (MAJ) Bradley Walgren CH (CPT) Hare Varnon CH (CPT) Wendy Childress
NEW! Youth Annual Conference Scholarship
The ICCC will award a scholarship open to any Youth Annual Conference attendee (entering grade 7 through 12), which will pay for the registration fee and Fellowship Luncheon.
Pastors from any ICCC member church may submit to the Council Office their nomination for the award with a letter of recommendation introducing the candidate and explaining why they would like this person to receive the scholarship. For an application,

click here.
Nominations must be submitted for review no later than March 31 before the conference. They should be sent to the Council Office at 21116 Washington Pkwy, Frankfort, IL 60423, attn: Youth Scholarship. The decision will be announced in the May issue of the Christian Community.
Click here
to view the 2018 Youth activities. If you would like to make a contribution to the Youth Program Stipend Fund, designate your contribution here through our
website,
or send a check to the council office with a note of designation.
THE ICCC TALENT SHOW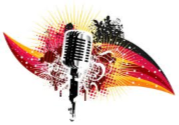 Get ready to show us at the 2019 Annual Conference
in Jacksonville, FL. TALENT SHOW!
Monday, July 15, 2019 8:00pm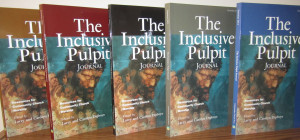 2019 Inclusive Pulpit Submissions Welcome!
Deadline extended to May 15th, 2019
Preached any good sermons lately? "The Inclusive Pulpit" – an annual publication of the International Council of Community Churches – would love to hear from you and publish your sermon in our upcoming edition.
Challenged by a good sermon? "The Inclusive Pulpit" would love for you to recruit the preacher to submit that wonderful sermon for publication in our upcoming edition.
Inspired by any good reflections, poems or worship material? "The Inclusive Pulpit" welcomes those submissions as well.
Seasoned pastors, senior saints, new pastors, seminarians, youth group leaders? Help us celebrate the working of the Holy Spirit in the many ministries of the ICCC.