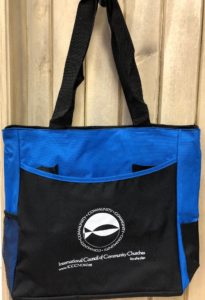 T-shirts available in gray or white. Limited supply.
In the ICCC Book Store are many books. Some written by our members, or our conference speakers, and some, resource books. Our own "Inclusive Pulpit" is available, with award-winning sermons submitted by our clergy. For a list of books and other misc. items, download our

Order Form.
If you need further information, please contact the Council office at 815/464-5690 or email ICCCNOW@sbcglobal.net.