Partners in Mission, Education & Ministry Resources
Because the International Council of Community Churches does not self-identify as a denomination, it has never owned or operated any mission organization, educational institution, pension or insurance board or bureaucratic structures normally associated with denominations. Also, because of limited staff throughout our history, we have been unable to produce certain resources or offer some assistance needed by our churches.
Currently to assist our member churches/centers in common ministry and mission, the ICCC forms networking partnerships with various mission, education and ministry resources so that our churches have access to needed and appropriate resources and an opportunity for common mission.
Currently the ICCC maintains three types of these networking partnerships: Mission, Education and Ministry Resource partners:
Mission partners are mission and advocacy agencies which are engaged in meeting certain needs within the human family and developing resources to assist churches in addressing such needs. The ICCC recommends these partners to our churches/centers for financial support and use of their resources. Financial support of these mission partners should be sent through the ICCC office.
Education partners are higher education institutions which provide an education consistent with ICCC values. These schools are recommended to our churches/centers for educational purposes and financial support. Financial support of these education partners should be sent through the ICCC office.
Ministry Resource partners are businesses that can offer to our churches/centers needed resources to accomplish their ministries.
The ICCC partners are those entities who share common values of diversity, inclusion and pursing the common good of humanity. Those partners who self-identify as Christian must be ecumenical in practice.
Partnerships are approved by the ICCC Board of Directors and maintained through ICCC Informational Services and Outreach. Partnerships are renewed annually, and must be re-approved by the ICCC Board of Directors every three years.
UNICEF USA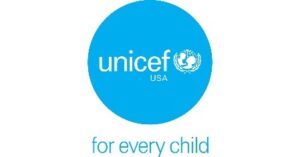 125 Maiden Lane, New York, NY 10038
Phone: 800-367-5437
Email: GCP@unicefusa.org
www.unicefusa.org
UNICEF USA supports UNICEF's global work through fundraising, advocacy and education in the United States. We collaborate with governments and corporations, non-profit groups and social enterprises, civic leaders and celebrities, churches and other faith-based organizations, youth groups and campus groups, teachers and students and families — anyone willing to help us advocate for the survival and well-being of every child.
UNICEF works in the areas of nutrition, health, immunization, disaster relief and safe water. Their work addresses needs such as child trafficking, climate change, aid to children with disabilities, education, child protection and development, and mental health.
World Neighbors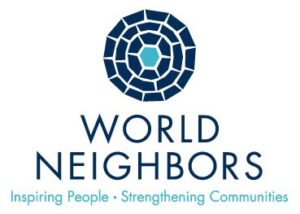 5600 N. May Ave., Suite 160, Oklahoma City, OK 73112-4222
Phone: 405-752-9700 or 800-242-6387
Email: info@wn.org
www.wn.org
World Neighbors is an international development organization that works to alleviate hunger, poverty, and disease in the most isolated rural villages in Asia, Africa, Latin America, and the Caribbean. World Neighbors does not give away food or material aid, but takes a big-picture, holistic approach focusing on the entire community rather than on one issue. They invest in people and their communities by training and inspiring them to create their own life-changing solutions through programs in agriculture, literacy, water, health, leadership, financial management and environmental protection. World Neighbors has found that problems and issues within a community are all interrelated and that you cannot solve one problem in isolation. Founded in 1951, World Neighbors has helped 28 million people in 45 countries to transform their lives.
Currently World Neighbors is working in Timor-Leste, Indonesia, India, Nepal, Tanzania, Kenya, Uganda, Malawi, Burkina Faso, Mali, Bolivia, Peru, Guatemala, and Haiti.
Lexington Theological Seminary


230 Lexington Green Circle, Suite 300, Lexington, KY, 40503
Phone: 859-252-0361
Email: admissions@lextheo.edu
www.lextheo.edu
Lexington Theological Seminary is an accredited, graduate, theological seminary committed to Christian unity and intentionally ecumenical. It offers the following educational opportunities to both clergy and laity to strengthen the ministry of every local church:
Continuing Education and Life-Long Learning Opportunities:
Audit Classes
WebinarsLay School of Theology
Annual Continuing Education Certificate
Certificate Programs:
Certificate in Pastoral Ministry
Certificate in African American Ministry
Certificate in Hispanic Ministries
Degree Programs:
Master of Divinity
Master in Pastoral Studies
Master of Theological Studies
Doctor of Ministry
Members of the ICCC qualify for a 30% tuition scholarship on degree programs and the Certificate in Pastoral Ministry from the seminary. The ICCC may also grant scholarships or financial assistance for some programs and continuing education opportunities.
MINISTRY RESOURCE PARTNERS
United Christian Insurance Group

Heffernan Insurance Brokers

PO Box 5608, Walnut Creek CA 94596

Phone: 800-234-6787

Email: kerryd@heffins.com

www.unitedchristianinsgroup.com & www.heffins.com

Heffernan Insurance Brokers is recognized throughout the country as a leading insurance agent for developing, creating and securing insurance protection for over 4,000 churches. Heffernan has provided church programs since 1987. Our goal in developing an insurance program specifically for International Council of Community Churches, United Church of Christ and Christian Church (Disciples of Christ) churches is to offer all members quality, comprehensive and affordable property, liability and workers' compensation protection.
Many churches have experienced dramatic price increases and changes in insurance coverage over the past year. The United Christian Insurance Group recognizes the challenges faced by churches to pay increased insurance costs, which very likely imposes a reduction to your mission budget. We can soften the blow and reduce your cost while offering quality insurance products through local agents.
Our insurance carriers are all "A rated" by AM Best and financially strong. The coverage is very broad and is tailor made for the exposures that exist for churches. Our coverage includes, but is not limited to the following: Counseling, Sexual Misconduct, Directors and Officers Liability, Employment Practices Liability, General Liability, Property, Automobile, Workers' Compensation and Umbrella.
Church staff may also be interested in such products as life insurance and long-term care insurance through Heffernan.
Wood Lake Publishing


485 Beaver Lake Road, Kelowna, BC, Canada, V4V 1S5
Phone: 250-766-2778
Email: customerservice@woodlake.com
www.woodlake.com
Since 1982 Wood Lake has been publishing books and curriculum primarily for mainline Protestant churches. They are ecumenical, inclusive, progressive, and committed to serving those on a faith journey.
Wood Lake publishes a wide variety of books on worship, Bible study, church renewal, church and society, seasonal themes and interfaith dialogue. They also produce Sunday School curriculum, music, and resources for children and youth education.